Health officials are urging the public not to eat laundry detergent packets amid an uptick in intentional exposures and ingestions among teenagers, and we can thank a running online joke for it.
The so-called "Tide Pod Challenge" is currently one of the leading memes on social media, where people joke of feasting on the colorful capsules and ― yes ― others actually post videos of themselves chowing down on them.
Though the slathering of memes is a running joke, the shared idea of intentionally eating the pods online goes back to at least 2013, when it was discussed in an online forum, according to website, KnowYourMeme.com.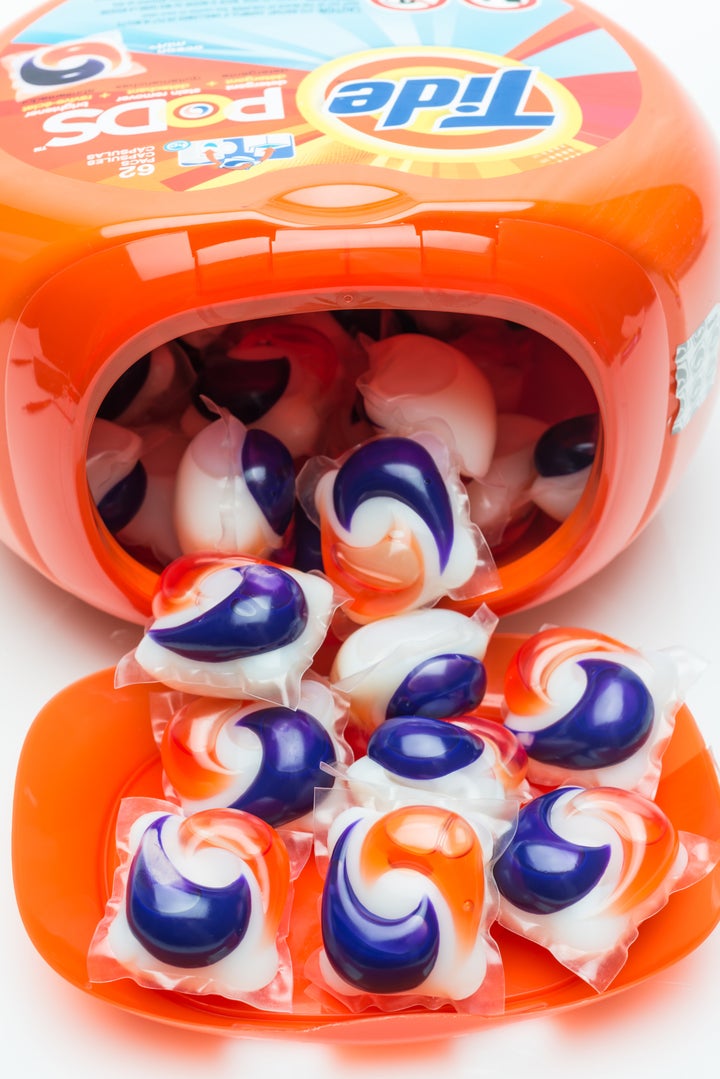 Today, a quick search on social media will reveal never-ending jokes about eating the pods, from photos of people pouring bleach into a cereal bowl of the liquid-filled packets to the pods referred to as the "forbidden fruit."
It may all sound like fun and games, with some online users insisting that no one actually eats them, but poison control officials are saying otherwise.
In 2016, poison control centers responded to 39 cases of intentional exposures among teenagers. In 2017, that number rose to 53 cases. In the first 15 days of 2018, officials have responded to 39 cases of intentional exposure. Of those 39 cases, 91 percent were for ingestion, the AAPCC said.
In contrast, reported exposures among children ages 5 and younger ― which are generally far greater than teens and adults ― appears to be declining.
"The 'laundry packet challenge' is neither funny nor without serious health implications," Stephen Kaminski, AAPCC's CEO and executive director, said in a statement. "The intentional misuse of these products poses a real threat to the health of individuals. We have seen a large spike in single-load laundry packet exposures among teenagers since these videos have been uploaded."
Photos taken in stores have also shown boxes of the Tide products locked up on shelves.
If someone does ingest detergent, officials urge people to call the poison-control helpline immediately at 800-222-1222.
The contents of the pods can otherwise cause seizures, pulmonary edema, respiratory arrest, coma, and even death, according to the AAPCC.
Related
Popular in the Community