Ever dreamed of owning a real life Star Wars space craft? Befriending one lucky Craigslist shopper may now be as close as you can get.
A life-sized replica of the TIE Fighter spacecraft featured in the Star Wars movie series was listed on Craigslist earlier this week and it wasn't long before the listing went viral on tech sites across the Internet galaxy. Just one day after Star Wars fans started drooling over the replica on sites like PC World and Gizmodo, the original Craigslist ad reported that the TIE Fighter, which can reportedly hold a person weighing up to 300 pounds in its cockpit, had been sold. After receiving "hundreds of calls, texts and e-mails," according to seller and builder Dave, it remains unclear whether it went for more than the original $150 asking price.
In an email to The Huffington Post, Dave, who declined to give his last name, explained that he built the TIE Fighter with his 9th-grade son for a church fundraiser. In addition to creating a super-cool space craft, the process also served as a great way of demonstrating the famed Pythagorean Theorem math equation. Dave said he already built a replica of the rival X-Wing fighter four years ago, so it was only natural that he add a TIE fighter to his fleet.
But Dave isn't the first to bring in the big bucks on Star Wars merchandise. Official Star Wars toys and action figures have raked in $9 billion over the years, according to 24/7 Wall St. But that doesn't include fan projects like Dave's or unreleased Star Wars merchandise. A recent post from the Action Insider Blog revealed a whole line of rejected merchandise that was designed to promote the movie Star Wars Episode 1: The Phantom Menace. That means fans will likely never have the chance to own an R2D2 wet bar or a Darth Vader lava lamp.
Still, true fans may look for a new hope, perhaps in a galaxy far, far away.
Check out the Craiglist replica TIE Fighter below:
Related
Before You Go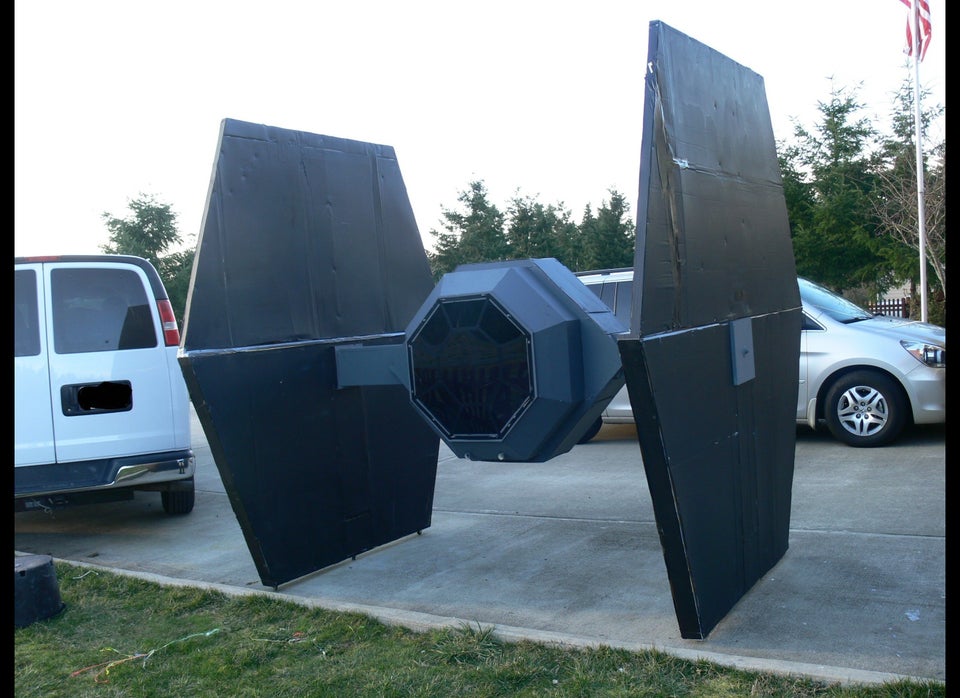 Replica TIE fighter
Popular in the Community