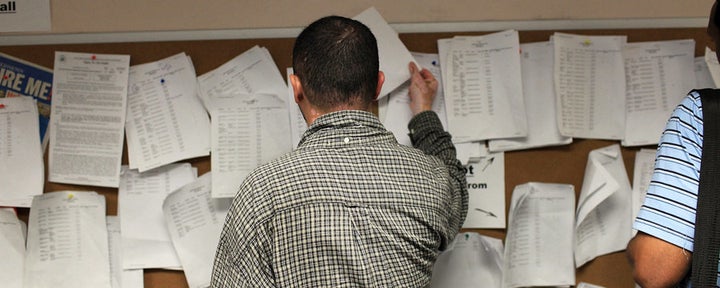 There are no plans in the Senate to take up legislation anytime soon to help the "99ers," people who have been unable to find work after exhausting the 99 weeks of federally-funded extended unemployment insurance available in some states.
"I think that's going to be a real challenge in the next three weeks," said Sen. Debbie Stabenow (D-Mich.) when asked about her bill to provide an additional 20 weeks of benefits to the long-term jobless in states with unemployment above 7.5 percent. "We're going to continue to look for a way to get bipartisan support so we can get through a filibuster and be able to get that done."
Stabenow introduced her bill in early August, not long after the Senate spent nearly two months just trying to reauthorize extended benefits for the long-term unemployed. On Wednesday, Stabenow emphasized the part of her bill that would give businesses a $2,000 tax cut for hiring people who have exhausted all their unemployment benefits, an expansion of legislation enacted earlier this year that gives businesses a $1,000 tax break for hiring unemployed workers. Stabenow said that provision had support from her colleagues. "It would give extra incentive to hire someone who's been out of work the longest."
Given the difficulty in simply reauthorizing existing benefits, it's not clear how much support Stabenow's bill for extra benefits could garner beyond its 11 cosponsors. Despite its long odds, several 99ers have told HuffPost they appreciate they effort.
"It really gives you some kind of hope that somebody hears you. Most of us feel like we're just invisible, said Diane Bretone, a 58-year-old 99er in Long Island, during an interview with HuffPost on Tuesday. "I would fall over in shock if they passed it."
Calling all HuffPost superfans!
Sign up for membership to become a founding member and help shape HuffPost's next chapter