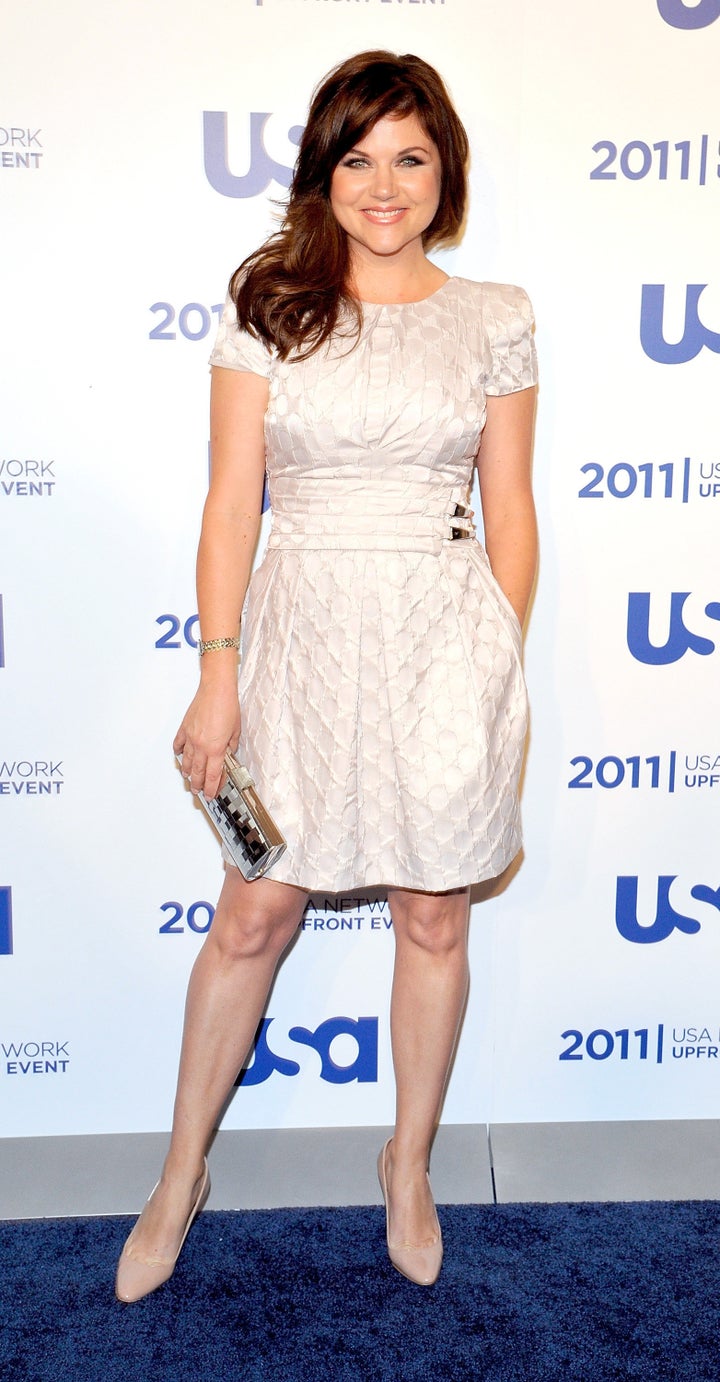 With Robert Kardashian confirmed for the forthcoming season of "Dancing with the Stars" and Snooki's name still taking a spin on the possible contenders list, there is one star's name that producers can cross off their list -- Tiffani Thiessen.
"I've been asked a few times, but my response to that is that I am an actor, not a dancer," Thiessen tells me.
Admitting she never watched her former best friend, Jennie Garth Cha-cha-cha on the dance floor, Thiessen says she may take her turn on the televised dance floor when she gets older.

"I think I would rather be one of those 50 and above and going back to get into shape. They can ask me then."

Tiffany was just 15 years old when she won her fame-making role as Kelly Kapowski on "Saved by the Bell" before landing "Beverly Hills 90210" and now "White Collar." But even with three hit TV shows under her belt, she's not rolling in the dough.

"I just wish I got the paychecks that [young actors] do today," Thiessen tells me. "Why do you think I am still working? If I had that, I would be living in the middle of America with a farm and kids running around."
But speaking of the younger set, there's one more show on which Thiessen refuses to make an appearance, "90210" -- the modern reboot of the 90's hit.

"I never saw the new version. Was it bad?" Thiessen asked me as I nodded. "I didn't say it –- he did."
But good or bad, Thiessen isn't interested.
"I made it pretty clear that I didn't want to do it. "Is it still on? I don't even know."
To see my entire interview with Tiffani tune into my talk show "Naughty But Nice With Rob" on HDNet, Saturdays at 1:00pm and 7:00
Popular in the Community