Probation officer Tiffany Allison was shocked last month when her boyfriend came into her courtroom shackled and in a yellow jumpsuit.
But the only thing Brett Stidham was guilty of was being in love.
"At that moment, I really thought he was in trouble!" Allison, of DeSoto County, Mississippi, told Inside Edition.
"I'm guilty ... of being madly in love … with the girl of my dreams," Stidham said to Allison as the video captured the moment.
It seems everyone in the courtroom except Allison knew that Stidham was going to propose a more romantic type of life sentence.
That was part of his plan.
"If people know you're a prankster, it's hard to get away with them!" he said.
An employer at the courtroom posted the complete proposal on Facebook. Spoiler alert: Allison said yes.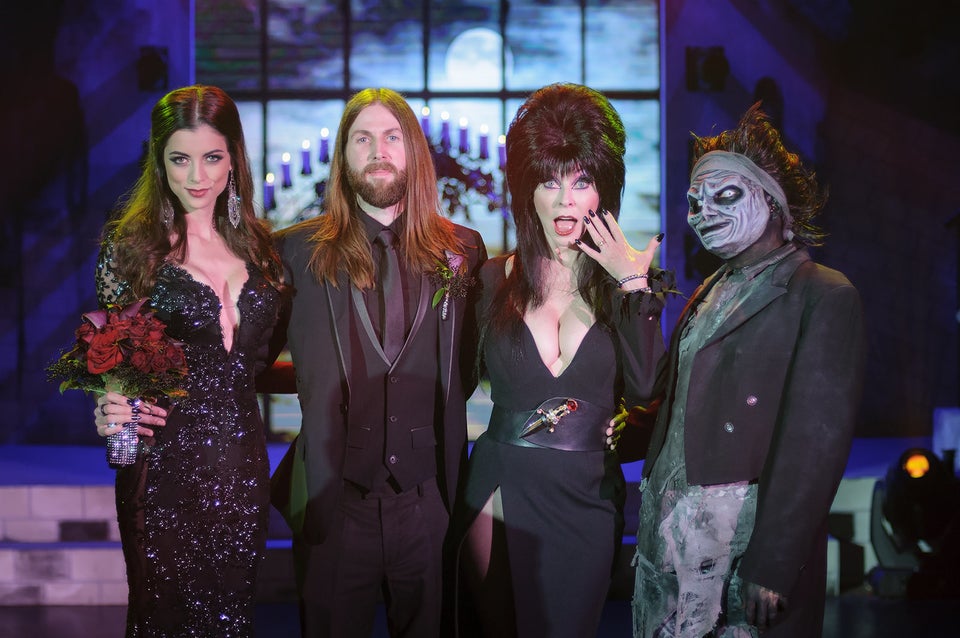 Wacky Weddings and Proposals