The daughter of a Texas man who was murdered while serving communion at his church now says she forgives the gunman.
Tiffany Wallace, daughter of Anton "Tony" Wallace, was just steps away from her father at West Freeway Church of Christ on Sunday when a gunman opened fire, killing her dad and one other victim before being shot by the church's head of security.
"I forgive him, and it's the hardest thing to say because it's like, somebody killed your dad, but I forgive him," the 32-year-old said. "I'll never forgive what he did, but I forgive him."
Anton Wallace, 64, was a registered nurse and a deacon at West Freeway Church of Christ, in the Fort Worth-area town of White Settlement.
Tiffany Wallace described her dad as a "godly" person.
"Even when talking about heaven, he said he was always prepared, but I never thought this would happen. You think dad would get old and sick but never get murdered," Wallace said.
Watch Tiffany Wallace's interview with NBC Dallas-Fort Worth below.
Wallace said she was attending church that morning with her own young daughter, who noticed the gunman enter the sanctuary wearing a long trench coat and a fake beard. When her daughter commented that the man looked strange, Wallace said she told the child to stop talking about him.
"I was thinking, 'Hey, he's a visitor, probably looking for new church home,'" Wallace said.
During the communion portion of the service, Anton Wallace stepped up to help distribute the elements associated with this key Christian ritual. The gunman reportedly approached the father, pulled out a gun and started shooting. Over 240 parishioners were inside the church at the time, the Associated Press reports.
Tiffany Wallace recalled running to her father's side during the ensuing chaos.
"I was just holding him, telling him I loved him and that he was going to make it," Wallace said.
Anton Wallace later died at a hospital.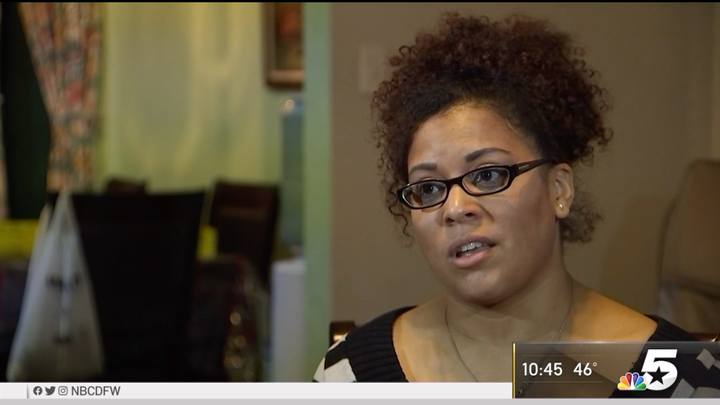 Richard White, a 67-year-old security volunteer, was also killed in the shooting. His daughter-in-law, Misty York White, called White a "true hero" in a Facebook post.
"You stood up against evil and sacrificed your life. Many lives were saved because of your actions," she wrote. "You have always been a hero to us but the whole world is seeing you as a hero now."
Kinnunen was shot dead by Jack Wilson, a 71-year-old firearms instructor and former reserve sheriff's deputy who served as West Freeway Church of Christ's head of security. Texas officials praised the quick-thinking of Wilson and other armed members of the church's security team. Texas state laws allow licensed handgun holders to carry weapons in places of worship.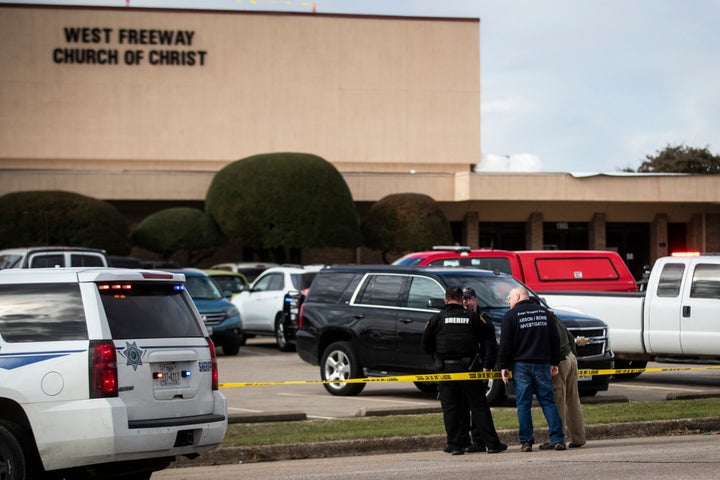 Lindsey Erin Wallace, Anton Wallace's niece, told the Mineral Wells Index that her uncle took care of her as if she were his own daughter.
"He was an amazing man of God and servant and he died serving our Lord and Savior Jesus Christ. He literally walked in those shoes daily and followed the Lord," Lindsey Wallace said. "He didn't cuss, he didn't really raise his voice, he always tried to be the calm solver. He was an amazing husband and father and he took care of his family."
Chris Lester, Anton Wallace's young grandson, was helping to serve communion on Sunday and witnessed the shooting, Lindsey Wallace wrote on Facebook. In a tearful interview with CBS Dallas Fort Worth, Lester listed out some of his grandfather's good qualities.
"He taught me how to play baseball and throw a baseball. He didn't miss a game," the child said. "He always wanted me to go to church and he was just a sweet person."
Before You Go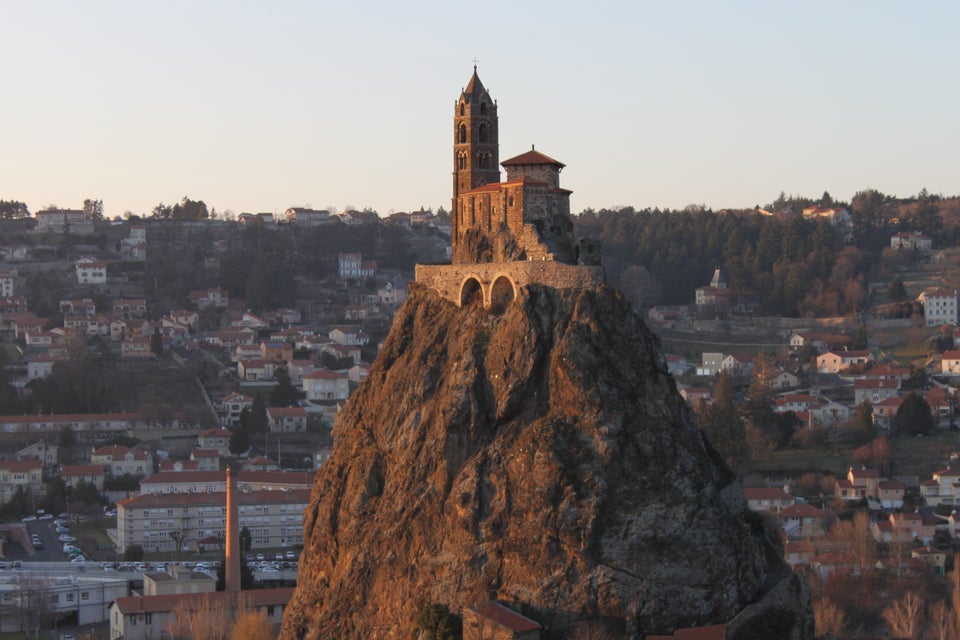 The World's 50 Most Unusual Churches
Popular in the Community