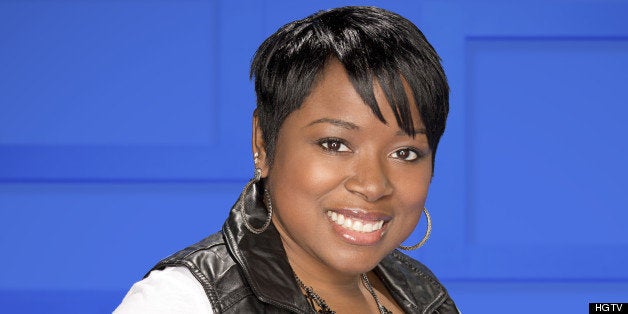 Tiffany Brooks has always been something of a design junkie, hosting watch parties for HGTV's 'Design Star' since season two and scouring magazines for the latest interior trend. But it wasn't just passion that led her from a career in real estate to one as a professional designer and now, to a spot on season eight of her beloved HGTV show, it was also a bet she won against a former boss.
Brooks chatted with The Huffington Post about that fateful wager and what she's bringing (along with her A-game, of course) in the competition to be the next HGTV 'Star'.
How do you define your design aesthetic and what was the biggest challenge or difference designing for a client versus designing something for television?
My design style is what I would call classic with a twist or classic with a little bit of funk to it. If a client asks for something modern, I'll take the modern and then I'll throw in some antique pieces just to mix it up a little bit. Or, if I'm doing a traditional space, I'll bring in some mid-century modern pieces, just to funk it up a little bit. I also like injecting areas of humor. In my portfolio I often do the silhouettes. They are often a conversation piece, something fun and funny to have in the space.
There are a couple of challenges: In that same instance you're being asked to come up with something and install it in a period of two or three days, and that's crazy! You have to conceptualize, dream it up and then figure out the installation process, so time was definitely a challenge for me. And then there's working in teams -- that's something that is hard to do. You have everyone with big ideas, then you have the people who kind of lean on you, and you walk into it with your guard up. It takes a little while [for your guard to come down].
If you had a design superpower, what would it be?
My superpower is organization. It's so boring, isn't it? I have a creative mind as well as a business mind. Having that, I can dream it up, but to install it and implement it, you need that organization and you need those business skills to make things work.
Did you have design envy at any point on the show? Or at any point in your career?
I have what I call a design crush on a couple of people. Miles Redd, Mary McDonald and there's a local designer, Julia Buckingham. She inspires me and really motivates me, and she'll check in on me every once in a while. Her style is so funky.
As far as other people on the show, I didn't go through that. I came in to whatever was presented knowing that I did my absolute best, and I walked away doing my absolute best. I can't say that I looked at anybody else's work and thought, "Why didn't I think of that?"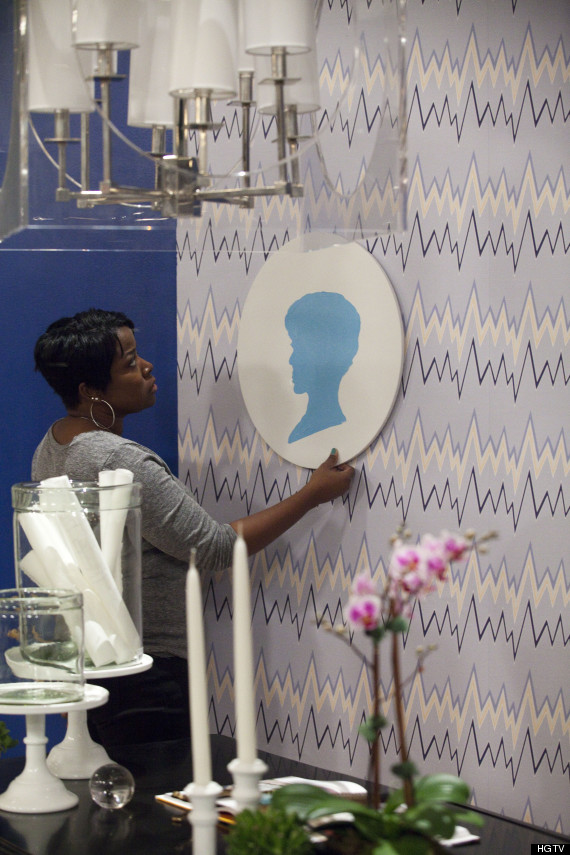 So you're from Illinois, has that influenced your design style at all? What's the design scene like where you're from?
I live right between Milwaukee and Chicago and it's rural. It's farm -- the next house is a mile down the street. The big thing to us is going to the local Walmart, so I try to go the total opposite of where I live. I surround myself with travel imagery; I visit the library often and read fashion magazines, thing that are happening in New York and Paris and Milan, places that I haven't been to, but hope to go one day, and let that inspire me.
Now Chicago, however, we're just getting into this and you see a lot of design talent -- myself included -- coming out of this area, but it isn't like the scene on the coasts.
Do you notice the lack of black designers working as a full time professional? And why do you think that may or may not be?
We are a rarity in the design field; it's something I have noticed. When we have a great one, we all rally behind her. Right now I love Sheila Bridges, she's constantly on Elle Decor's Top 100 list, but after we go from there, it withers away to nothing. I know Kelly Wearstler had a really good African-American designer, but why that is, I do not know. I do know that I wish it would change.
We are so talented and creative as African Americans. We were born with something inside of us; we have stories to tell; we have the gift of history to relate to, and we can translate that into interiors, fashion, photography, art, everything. I just don't want black people as a culture to fall into the mold of "I have to go get a business degree … and just work, work, work in an office setting." That's what I find. Even talking with friends, they're [often] doing something that's not really a true passion. I don't know if black people as a whole shy away from their passion and that could be the reason. Are we systematically trained to think that we can't do what we love to do everyday at work?
Would you say you've pursued your passion? And is that something that came easy for you or was it a transition?
Absolutely not. It did not come easy. It took me until I was 30 to realize what I really wanted to do. I started off much the same way [as friends] in high-end property management. I was brought up thinking that you go to college, you get your degree and you find a job in upper management … buy a house, get married, blah blah.
But then my boss had me do a model [unit] and that model won an award. It beat out people who had been doing model homes for 20-plus years and that just unleashed something. I had always been an avid watcher of HGTV, looking at designs, wishing I could do that, but I never pursued it until that moment when my boss had me do the model. I made a bet with him actually that if the model won the award, I would go into interior design full-time, and that's exactly how it happened! I lost a drunken bet. I guess I won now, huh?
HGTV Star is scheduled to air on Sunday, June 9 at 8/7c.
Before You Go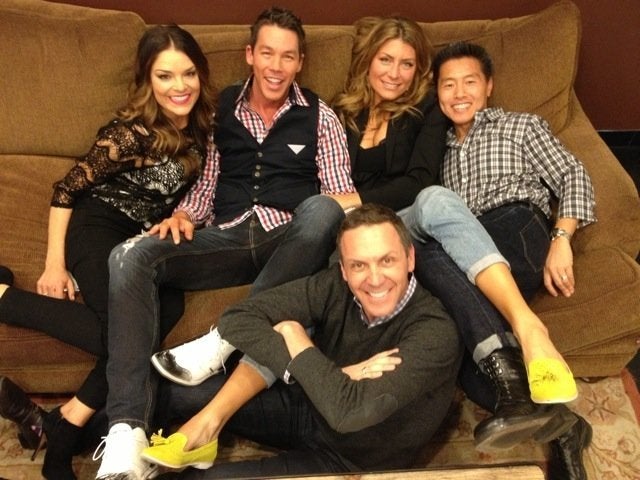 David Bromstad On HGTV Star
Popular in the Community