Passersby in South Miami-Dade County got the shock of a lifetime Saturday morning when they saw a woman's body fall out the passenger side of a moving commercial truck.
But before police could respond, the driver stopped the vehicle, leapt out, stuffed the woman's body back inside the truck, and took off north on SW 144th Street.
That wasn't all: there was a toddler in the truck, witnesses told police.
Investigators soon found the body of 18-year-old Tiffany Cabreja dumped at a nearby construction site at SW 288th Street and 144th Avenue, but they have yet to locate the suspect and child.
"She told me she was going to the store, she walked there and then someone called her, her friend, and they pick her up," he told WSVN.
Police have not released any suspect's name, however, and are anxious to locate the toddler. They described the truck seen in surveillance footage as a commercial vehicle with an open, caged cargo bed equipped with a roll-up tarp: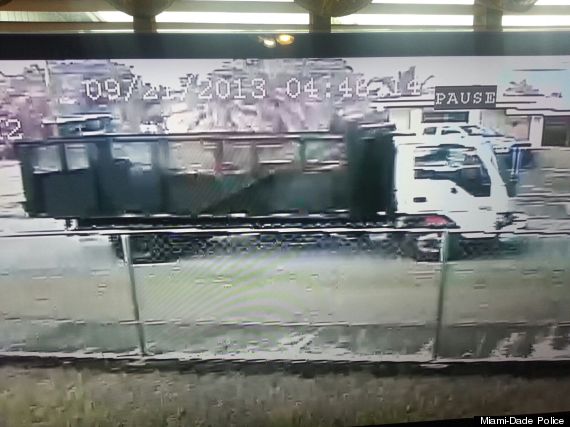 Anyone with information is urged to call Miami-Dade CrimeStoppers at 305-471-TIPS (8477). Cabreja, who just turned 18 last month, was "a normal kid, a teenager," Domingo Cabreja said Sunday. "She was attached to me, I miss her."
Related
Popular in the Community