The jewelry company blasted out a statement for Trump on Tuesday, by way of its Instagram, Twitter and Facebook accounts, as well as an ad in the New York Times.
"Dear President Trump, we're still in for bold climate action," the message reads. "Please keep the U.S. in the Paris Climate Agreement. The disaster of climate change is too real, and the threat to our planet and to our children is too great."
The message has over 19,000 likes on Facebook and 69,000 likes on Instagram. The reaction to the statement has been mostly positive:
"Well done Tiffany & Co. Speaking up for the benefit of the world," one commenter wrote on the company's Facebook post. "I think many customers world wide would be very happy to continue to buy your jewellery. And yes, I do own many Tiffany products."
Another added, "Climate change is so much above politics and jewelry! Not only Tiffany, every single brand should be joining this conversation."
Others tweeted their support:
But some people were torn upset about the brand speaking up:
"So how do you feel about the ecologically destructive strip mining of diamonds, gems and precious metals? Or maybe the highly unethical business practices of DeBeers? Can you certify that every diamond you sell is not funding terrorism or oppressing communities? Those who live in crystal cages should not be throwing shade....," a critic wrote on Instagram.
A Facebook commenter added, "Well this is certainly not going to make me want to buy me a Tiffany key or heart necklace. Not that I could anyways now that my Obamacare premium is $1200 a month for me, my husband, and 12 year old child. Good luck with being political."
Anisa Kamadoli Costa, chief sustainability officer at Tiffany & Co, provided HuffPost with an emailed statement about why the brand was speaking up:
"As part of Tiffany & Co.'s commitment to sustainability, we support the global movement to act on climate change. Using our brand to advocate for this important issue – in addition to Tiffany's long-term goal of net zero greenhouse gas emissions by 2050 – is one of the most important actions we can take. Tiffany has long recognized the importance of protecting our fragile planet for future generations, and our aspiration is to leave behind a world that is as beautiful and abundant as the one we inherited."
Considering Trump reportedly named his daughter, Tiffany, after the store, we imagine the president won't be too happy with this statement.
The HuffPost Lifestyle newsletter will make you happier and healthier, one email at a time. Sign up here.
Before You Go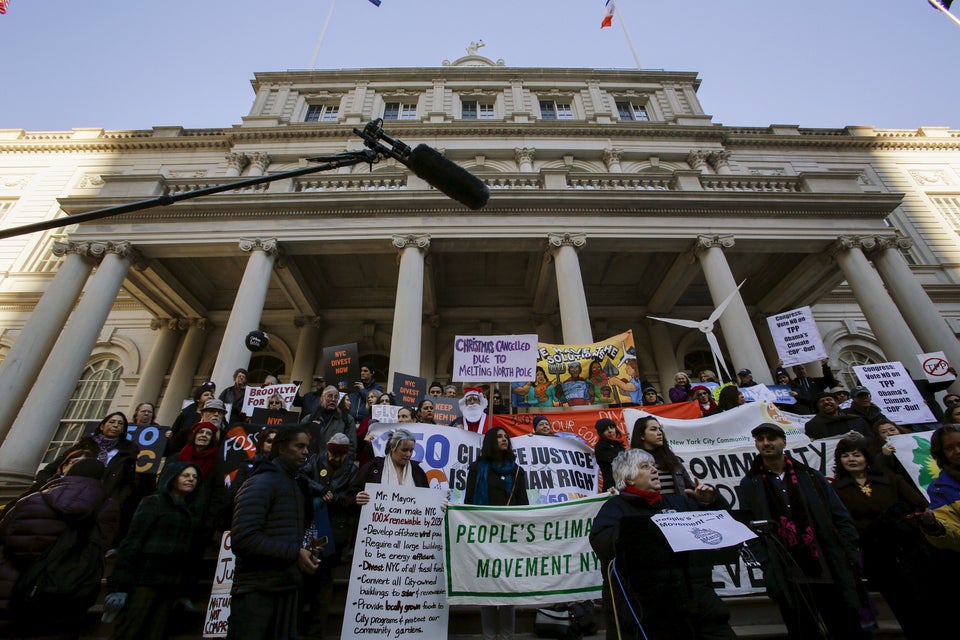 What You Can Do Right Now To Stop Donald Trump's Dangerous Climate Agenda