The jewelry company just launched a new line with a name that's laughable to anyone who's ever stepped foot inside a Tiffany store. The "Everyday Objects" collection is a range of items like $95 paper cups, $1,000 tin cans and $275 pencil sharpeners, each one made with materials like sterling silver and gold with an absurd price tag to match.
Our personal favorite, the paper clip bookmark, is made with 18 karat gold and retails for a whopping $1,500.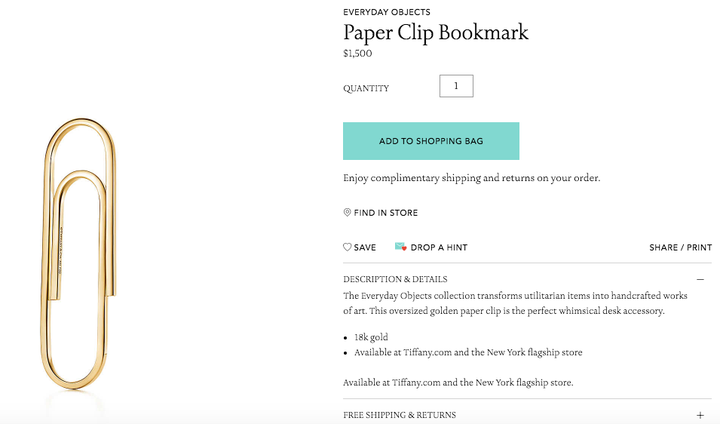 Even if it wasn't Tiffany's intention to troll customers with wildly priced "tin" cans ― the company didn't return a request for comment ― social media was more than willing to troll the company right back.