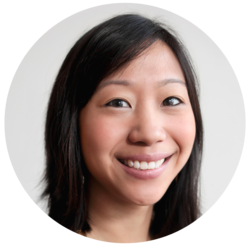 Tiffany had a lifelong dream to be the next Katie Couric.
After a few years working in finance, she landed a prized production assistant role at a major news network. She felt like she was finally on track to build her dream career.
It wasn't going to be an easy climb, she realized. She worked overnight. The demands were high-stakes and time-sensitive. She was hired as a contractor without benefits and often felt isolated, with little or no social collaboration or teamwork.
But her friends and family were cheering her on, thrilled to see her going after her long-held goal.
Almost a year in, however, the price Tiffany was paying was unsustainable. Despite moving up to a full-time role with benefits, the stress and isolation was debilitating. She couldn't rest well during the day and was up all night, wasn't eating right or getting any exercise at all. "Sometimes I didn't know if I was awake or sleeping," she says.
Furthermore, the isolation at work left her feeling stressed and overwhelmed. Just thinking about work - even during a night out with friends - made her feel depressed and lost.
But how could she walk away from a life-long goal, especially with so many people rooting for her? As it turns out, we all have a really hard time abandoning goals, especially once we've experienced "sunk costs" of spending time and money pursuing them. The harder we work for something, the less likely we are to quit - even when quitting is the best thing for us.
"I felt like everyone was rooting for me to pursue my dream," says Tiffany. "But it got so bad that one day I looked at my former idols and realized I didn't even want their jobs anymore."
At a weekend-long training focused on helping women craft happy, healthy, and sustainable careers, Tiffany had the time, space and community support to get clear on what she wanted out of her career - and she realized it was time to make a change.
Abandoning goals that are no longer serving us, as it turns out, is better for our minds and bodies over time. "People who are better able to let go when they experience unattainable goals," says psychology professor Carsten Wrosch, "experience less depressive symptoms, less negative affect over time. They also have lower Cortisol levels, and they have lower levels of systemic inflammation which is a marker of immune functioning. And they develop fewer physical health problems over time."
Back at work, an old colleague from Tiffany's time spent in the finance world came calling, encouraging her to pursue an open position in an up-and-coming startup. The position would allow Tiffany to stay in the media space and leverage her background in finance.
"I never would have even applied for the job," admits Tiffany, "I really didn't feel qualified."
But feeling like she had nothing to lose, she started talking with the leadership team, and was clear and authentic about her vision, articulating for the first time what she really wanted out of a job.
Soon after, Tiffany received an offer much higher than she anticipated. Despite the very attractive offer, she made the conscious decision to negotiate for all she's worth, and furthermore, for what she knew this startup was asking of her. They gladly met her in the middle.
Tiffany's still new on the job, but feeling more valued and balanced than she has in a very long time. "I love being part of a team where everyone is driven by wanting to see the company succeed," she says. "I'm grateful I took the leap to chase what I thought was my dream, but now I'm ready and excited for my next chapter."
REAL LIFE. REAL NEWS. REAL VOICES.
Help us tell more of the stories that matter from voices that too often remain unheard.