As the first black woman to host the show, Haddish pulled out all the stops during her explosive pre-show sketch, performance and monologue.
In an elaborate sketch that interspersed snippets of the film "Black Panther" with footage of Haddish challenging Chadwick Boseman's character T'Challa to a duel, the comedian brought out her "Girls Trip" co-stars Jada Pinkett Smith and Queen Latifah to rev up the laughs.
Smith and Latifah joked with Haddish about how much they got paid for their film together.
"I still can't believe how much they paid me," says Queen Latifah.
While in Wakanda, Haddish does it all ― flirts with T'Challa, performs TLC's classic hit "Waterfalls" and announces, yet again, that she knows who bit Beyoncé.
To top it all off, she even brings out her alter-ego, the Black Unicorn. You can watch all the hilarity above.
As the sketch came to a close, Haddish appeared onstage (in a replica of the form-fitting white dress that Cardi B wore during her pregnancy announcement on Saturday Night Live) to deliver the rap to end all raps.
"This is rented, these are not my size, my toes are turning blue," she rapped to the tune of Cardi's "Bodak Yellow."
There's even a moment where she gets "pregnant" by making eye contact with Michael B. Jordan. It's all very weird and delightful.
Haddish then moved on to her monologue and poked fun at the Kardashians, Zendaya, Seth Rogan and more.
On Zendaya, Haddish said: "She taught me how to model, and I taught her how to grapefruit."
Before You Go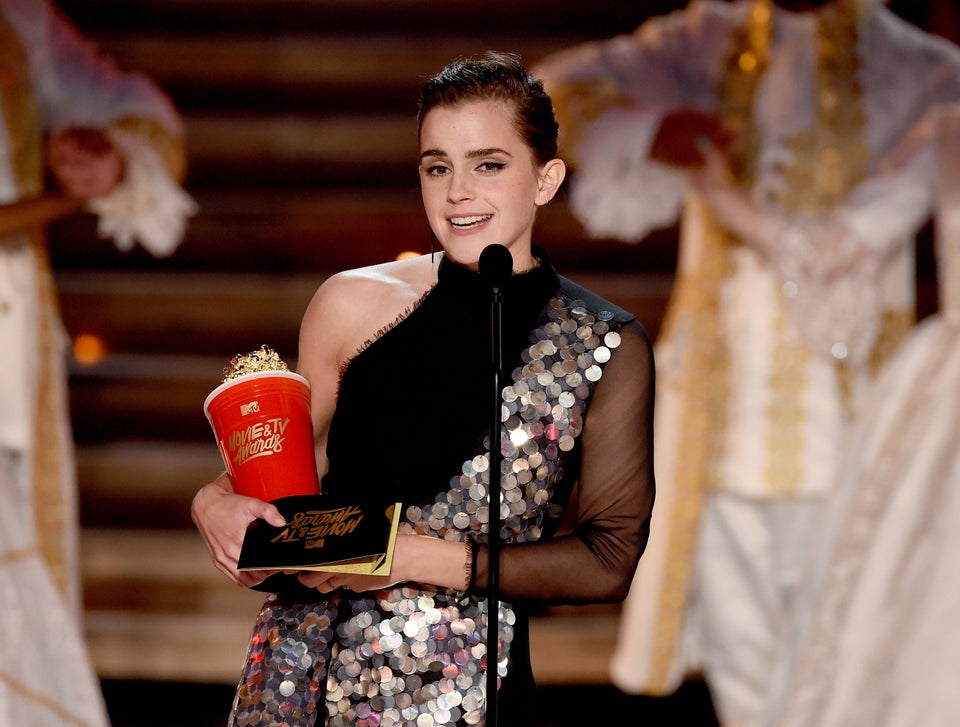 MTV Movie Awards 2017
Popular in the Community