Tiffany Haddish may not be nominated for an Oscar, but she arrived at the award ceremony on Sunday looking like royalty.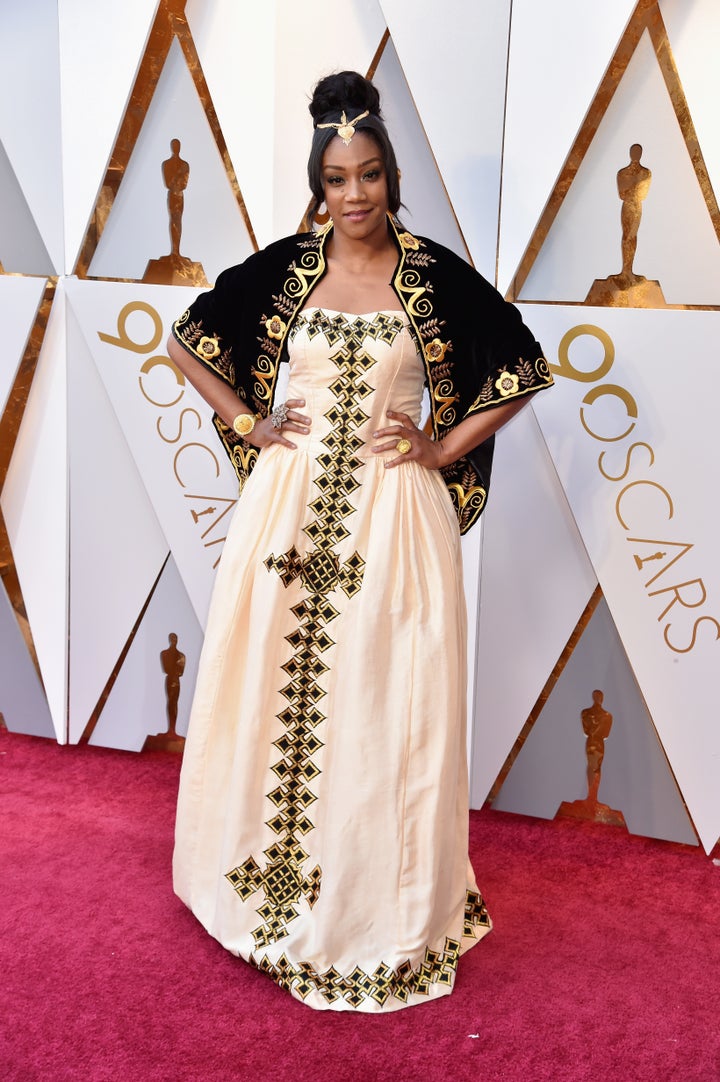 "The princess of Eritrea has arrived," the "Girls Trip" actress said as she casually ambushed Michael Strahan's interview with "Get Out" star Daniel Kaluuya.
After her abrupt but delightful entrance, Haddish explained to Strahan that her dress is a nod to her late father and his heritage.
"My father is from Eritrea and he passed away last year," said Haddish, a presenter at the awards show. "And he said one day I would end up here and if I ever end up at the Oscars to honor my people, so I'm honoring my fellow Eritreans."
Best Dressed at the 2018 Oscars
Kaluuya wasn't the only actor Haddish got adorably aggressive with. Haddish mentioned to Strahan that she really wanted to meet Meryl Steep. So, when Haddish saw the Oscar-winning actress on the red carpet, she actually jumped over a velvet rope to seize the opportunity.
As far as her gorgeous gown, don't be surprised if you see Haddish rocking it again.
In November, she mentioned during her monologue on "Saturday Night Live" that she doesn't care about the taboo of wearing the same dress to more than one event.
CORRECTION: A previous version of this story indicated Haddish interrupted an interview with Chadwick Boseman. In fact, it was an interview with Daniel Kaluuya.
Popular in the Community