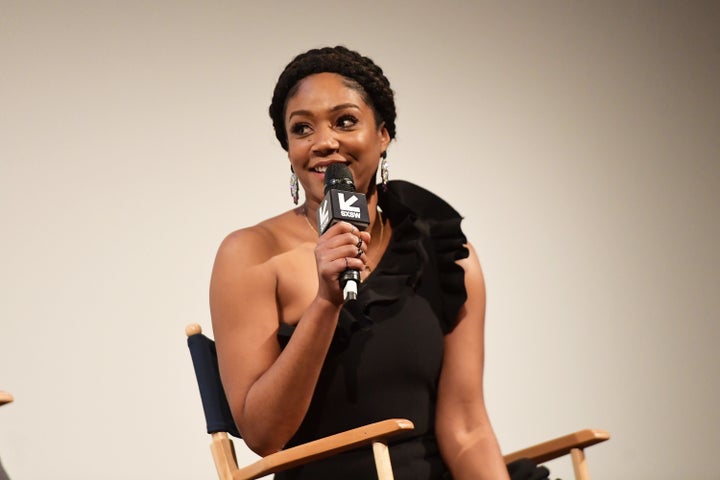 Variety reports that during a screening of her upcoming TBS series "The Last O.G.," at SXSW, the actress and comedian told the crowd:
"At the end of the day, I would love to do something like [host the Oscars]. That would be a dream come true. I know my father would be extremely proud if I got to do that. As long as I get a paycheck."
Haddish presented with Rudolph during this year's Oscars earlier this month, and their chemistry was so delightful that Twitter exploded with posts begging the academy to hire the duo for the 2019 Oscars.
The "Girls Trip" actress is slated to host the 2018 MTV Movie & TV Awards in Los Angeles on June 18 — making her the first black woman to host the show.
If she aces the gig, maybe she could use that as Oscars leverage.