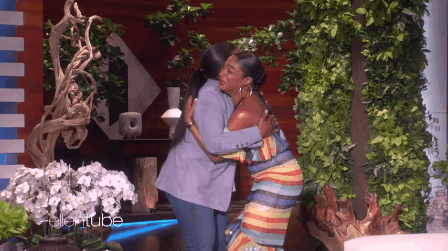 Before we continue, let us explain how much Haddish loves Oprah.
Earlier in Thursday's segment, Haddish told Ellen Degeneres she not only wants to garden with the media icon but she also wants to open up a booth at a farmers' market with her called "Tiff and O's Vegetables."
She also told DeGeneres in the past that she longed to be close enough with Oprah to call her "Auntie O."
These dreams almost came to fruition before Haddish was famous and caught Oprah's attention on the set of the 2005 movie "Their Eyes Were Watching God." Haddish was working as an extra, and her extra personality caught Oprah's attention. Haddish said that Oprah found her funny and asked Haddish to write to her to keep her informed on her career.
The 38-year-old said she wrote Oprah but never heard back. This promoted DeGeneres to say, "Why don't we just ask Oprah why she never wrote back? Oprah, why didn't you write back?"
That's when Oprah walked on stage and Haddish completely lost it. She just couldn't bottle up her emotions.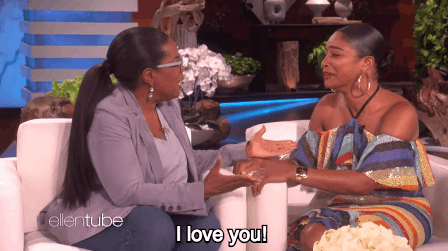 "When I woke up today, I just knew it was going to be magical," Haddish said to Oprah through tears. "When I looked at myself in the mirror today, I said, 'Girl, today is going to be a magical day."
Haddish was so thrilled about their meeting that she also posted a photo of her and "Auntie O" to Instragram … three times.
Yet, Haddish's hilarity doesn't end there, to see the segment in its entirety — and you really, really should — watch the clip above.
Popular in the Community