Tiffany Haddish may be hilarious, but she's apparently not joking about a bizarre new health regimen: drinking turpentine.
"A teaspoon of turpentine will not kill you," Haddish tells her skeptical interviewer. "The government doesn't want you to know that if you have a cold, just take some turpentine with some sugar or castor oil or honey and it'll go away the next day."
Haddish discovered the toxic solvent was a supposed health aide a few months ago while watching YouTube. She started taking it a few months ago.
She decided to try it because "there are worms inside your body," and claimed "everything just felt so much better, clarity-wise" after her first dose.
When the journalist suggested Haddish was actually light-headed from drinking poison, the comedienne refused to budge.
"But I was killing the game onstage!" she said. "My thought patterns was coming quick, quick, quick. Girl, you just look it up. Just do the research."
Basic internet research reveals that turpentine is actually toxic if ingested or consumed. Symptoms of poisoning include blood in urine, kidney failure, loss of vision, severe burning in the throat and vomiting blood.
The journalist sent Haddish the information about the dangers of turpentine ingestion, but the actress wasn't interested.
Her response: "The government wrote it. Honey."
Haddish also promised the reporter, should she decide to take turpentine, to get ready for "the best doo-doo of your fucking life."
Poison experts like Dr. Alfred Aleguas of the Florida Poison Center in Tampa warn people not to follow Haddish's lead.
"It's ridiculous for many reasons, but potentially hazardous if aspirated," Aleguas told HuffPost by email. "And the castor oil/sugar/honey relationship? Never mind that if there was such a simple cure for the common cold someone, would have been all over it."
"Turpentine won't kill you if swallowed, but you can white-out a lung [a term for a blocked chest seen on an X-ray] if aspirated either going down, or coming back up (if vomited, which is a real possibility)," Aleguas wrote.
If someone does ingest turpentine, officials urge people to call the poison control helpline immediately at 1-800-222-1222.
Before You Go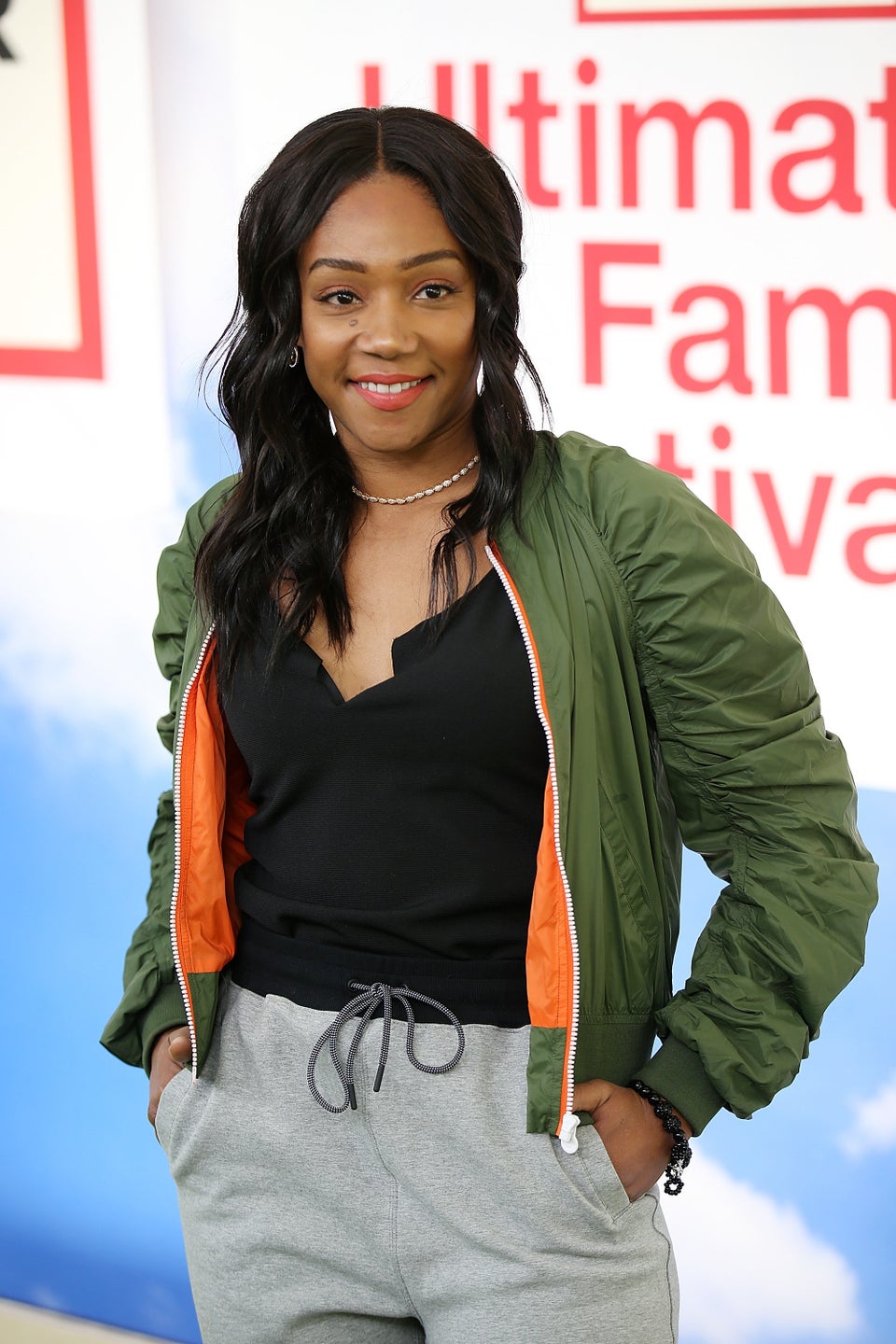 Tiffany Haddish Photos
Popular in the Community