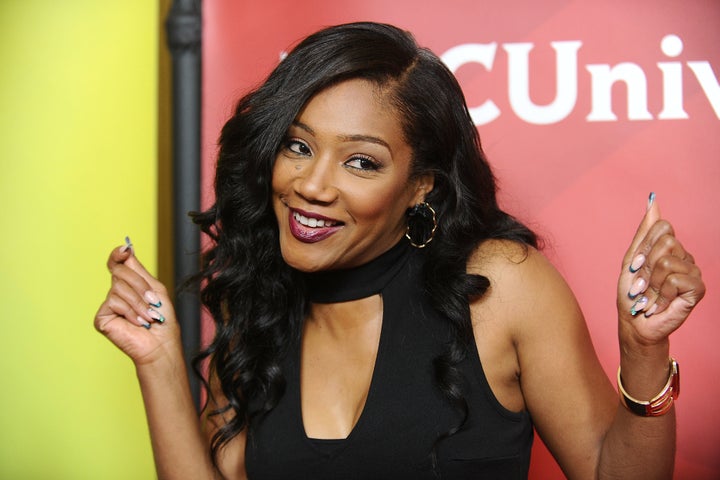 Tiffany Haddish, the breakout star of the hit comedy "Girls Trip," has [broken the hearts of some fans across the internet, thanks to an incredibly tone-deaf comment about disgraced comedian Bill Cosby.
When asked in an interview with the LA Times on July 20 who her comedy inspirations are, the 37-year-old actress and comic cited Cosby without hesitation.
"I still want to work with Bill Cosby, I don't care, I'll drink the juice. I'll drink the juice. I'll take a nap," Haddish said.
"I don't give a damn. But seriously, I would love for him to play my grandfather in something."
Haddish's comments were met with some disappointed tweets as the interview gained traction this week:
Tiffany Haddish responded to the backlash to her comments during a Television Critics Association press tour panel on Thursday.
"It was a joke," Haddish explained, according to Vanity Fair. "I don't know if you've ever been interviewed. You go through about 27 interviews and you're supposed to be humorous—sometimes you are going to make some bad jokes."
"I don't agree with what [Cosby] did," she said, "but I'm not afraid of the big bad wolf."
Cosby is a controversial figure, to say the least, thanks to allegations from nearly 60 women who claim he drugged and molested them over the last several decades. In June, a judge declared a mistrial in a court case accusing Cosby of sexually assaulting a former employee in 2004, after the jury failed to come to a unanimous decision.
This post has been updated to include Haddish's Thursday comments to the Television Critics Association.
Popular in the Community