The death toll in a small southern Ohio town is now at four after the discovery of yet another missing woman's body in a local waterway.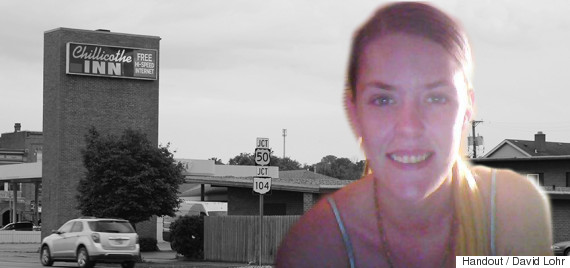 According to the Highland County Sheriff's Office, two people walking along Cave Road in Highland County, about 30 miles west of Chillicothe, discovered the body of 26-year-old Tiffany Sayre on Saturday.
"This is a big shock -- a big shock," Sayre's aunt, Samantha Sayre, told The Huffington Post. "I mean we have some closure now that she's no longer missing, but we still don't have answers."
Tiffany Sayre is one of six women from the Chillicothe area who have disappeared in the past 13 months. Three of the six women have been found dead, all in different creeks or streams. One of the six was found shot to death, and two are still missing.
According to the Times-Gazette, Sayre's body was reportedly found wrapped in a sheet.
"There wasn't a lot to go on at the scene," Highland County Sheriff Donnie Barrera told the outlet.
Samantha Sayre said her family had to learn of the discovery from the media.
"I called the coroner's office and they confirmed it was her," the distraught aunt told HuffPost. "No cops have been here."
TIFFANY SAYRE: (Story Continues Below)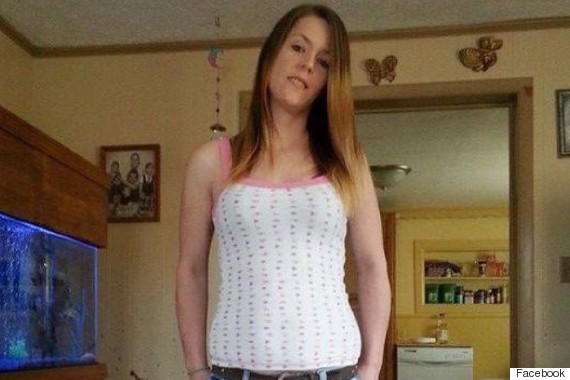 Tiffany Sayre, a mother of two, was last seen alive around midnight on May 11. According to her friend Jessie Sanford, Sayre was headed to the Chillicothe Inn at the time of her disappearance.
"She was doing business at the Chillicothe Inn," Sanford told HuffPost. "She left to run to her grandmother's house and was going to go back to the hotel ... I don't know what happened. I think somebody took her."
It remains unclear if Sayre went back to the hotel. Her cell phone, police said, was last active by a tower near Marietta Road.
It's also unclear if the individuals Sayre allegedly met at the hotel have been cleared of suspicion.
Family and friends of those missing from Chillicothe, located roughly 50 miles south of Columbus, say they're afraid that the disappearances are the work of a serial killer or sex traffickers.
DOWNTOWN CHILLICOTHE: (Story Continues Below)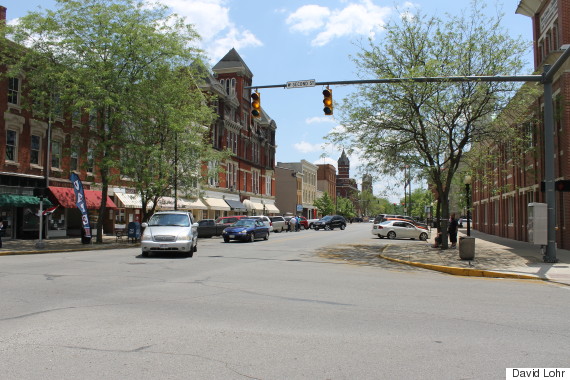 Charlotte Trego, a 27-year-old mother of two, was last seen by her family on May 3, 2014, the same day her friend Tameka Lynch, 30, was last seen alive in Chillicothe.
Lynch, a mother of three, was found dead on May 24, 2014, in a creek roughly 20 miles downstream from where it passes through Chillicothe. The site is not far from where Sayer's body was found on Saturday.
The coroner's office has listed Lynch's manner of death as an "undetermined circumstance." Trego remains missing.
TAMEKA AND CHARLOTTE: (Story Continues Below)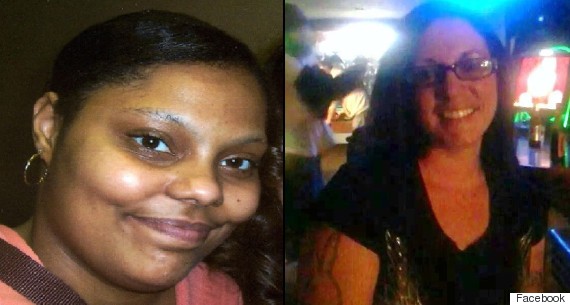 On Nov. 3, 2014 -- six months to the day that Trego and Lynch were last seen -- 37-year-old Wanda Lemons was last seen in Chillicothe. Authorities have yet to find any trace of the mother of five.
Shasta Himelrick, a 20-year-old expectant mother, was the next to disappear.
Himelrick was last seen by her family on Christmas Day 2014. According to her family, the visit was cut short when the young woman received a text message.
"She said she had to go see someone but would return later," her grandmother Shirley Himelrick told HuffPost.
WANDA AND SHASTA: (Story Continues Below)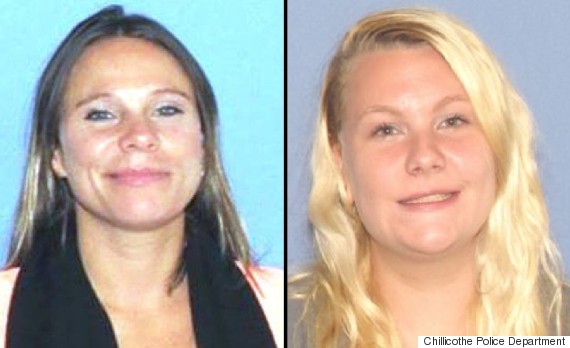 The following morning, Shasta Himelrick's car was found abandoned near Higby Bridge in southeastern Ross County. In the hours leading up to the discovery, Himelrick had been captured on video footage shopping at a Speedway gas station in Chillicothe.
Eight days later, searchers found Himelrick's body in the Scioto River, about a mile south of Higby Bridge.
Ross County Coroner John Gabis stunned Himelrick's family and friends when he ruled her death a suicide.
"None of us think she killed herself," said Shirley Himelrick.
TIMBERLY CLAYTOR: (Story Continues Below)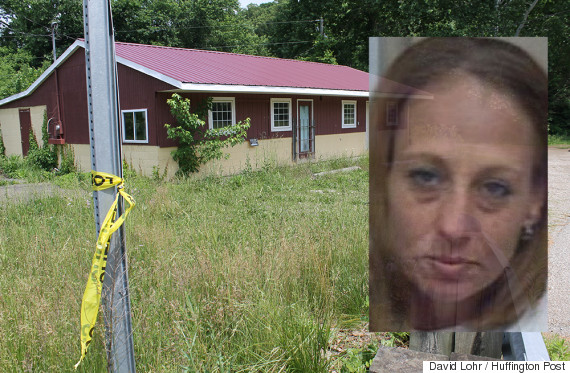 Sayre disappeared after Himelrick, prompting widespread searches by friends, family members and concerned citizens. Those searches were ongoing on May 29, when the body of 38-year-old Timberly Claytor was found alongside a vacant building off Trego Creek Road in Massieville, a small town located about five miles south of Chillicothe.
Authorities say the mother of five died as a result of multiple gunshot wounds.
Jason McCrary, 36, has been named the prime suspect in Claytor's death, but has not officially been charged with a crime in connection with the case, according to the Chillicothe Gazette.
JASON MCCRARY: (Story Continues Below)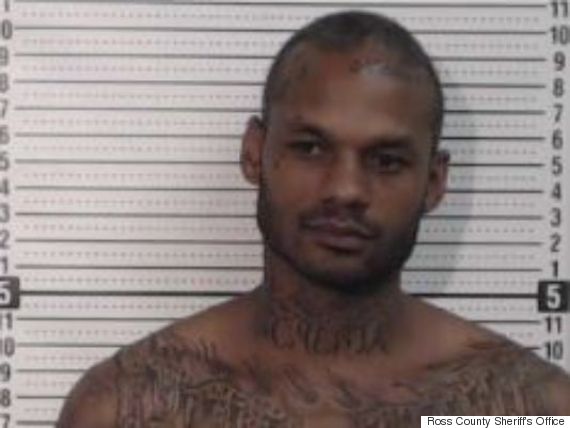 Each of the women, according to police, were involved in the same social circles. It is also believed they knew each other -- circumstances which have prompted the FBI to join local law enforcement in the hunt for clues. That investigation is ongoing.
Meanwhile, Samantha Sayre said her family is anxiously awaiting answers in her niece's death.
"They haven't told us anything and they haven't released her body yet," she said.
Anyone with information in any of these cases is asked to contact the Chillicothe Police Department at (740) 773-1191.
Calling all HuffPost superfans!
Sign up for membership to become a founding member and help shape HuffPost's next chapter
BEFORE YOU GO
PHOTO GALLERY
Missing Chillicothe Women