If your views fall under the "Monday should be optional" category, you are not alone.
But here at the HuffPost Partner Studio, we're looking to change your mind!
We believe that the first day of the week should start off on the bright side. So we've partnered with Target to bring you our favorite stories, videos and feel-good campaigns of the past week that prove seizing every day, minute and moment truly matters. #MondayMatters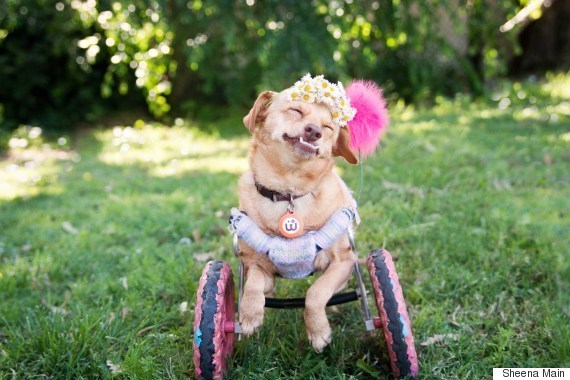 If You Need A Good Cuddle
Watch this "awwwwww"-worthy viral video, which shows an orangutan giving big old bear hugs to a group of tiger cubs.
If You Believe In Second Chances
Get inspired by Daisy the dog. The deformed canine was abandoned as a pup and scheduled to be euthanized, but was rescued just in time. Today, Daisy has a home, a wheelchair and an Instagram account with a celeb-level following!
If You're Looking For A Miracle
Celebrate with this guy, who found out on camera that his wife is expecting a baby after the couple had been trying for years.
If You're Losing Faith In The NFL
Know that not all sports stars are deflating their balls (and our hearts). Green Bay Packers quarterback and league MVP Aaron Rodgers has just raised $50,000 for childhood cancer research by winning at "Celebrity Jeopardy!".
Target believes in better choices for all, whether that's your morning read or what your family is having for breakfast. That's why, together with HuffPost, they're bringing you a roundup of the top feel-good stories. So, not only can you start your Mondays with better stories, but now you can shop better choices with the Made to Matter collection, handpicked by Target.
REAL LIFE. REAL NEWS. REAL VOICES.
Help us tell more of the stories that matter from voices that too often remain unheard.