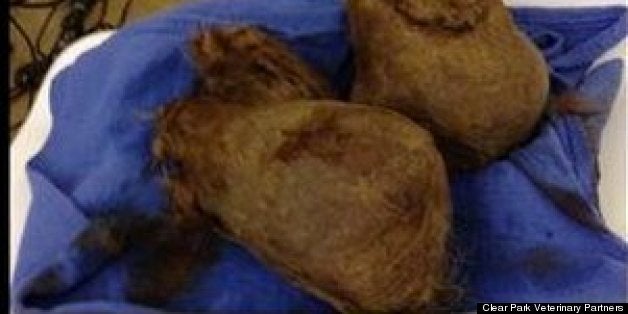 A basketball-sized hairball removed from a tiger last week might seem like a disgustingly large piece of veterinary waste, but to the folks at Ripley's Believe It Or Not! it's an appetizing addition to their wacky collection.
Ty, a 17-year-old tiger kept in Florida had the gigantic hunk of fuzz removed from its stomach after not eating for nearly two weeks, the Associated Press reported.
After the successful surgery, officials with Ripley's immediately wanted to get their paws on the indigestible ball.
"We're going to put it next to a man-eating tiger that had more than 50 jeweled bangles in its stomach," Edward Meyer, Ripley's vice president of exhibits and archives, told The Huffington Post,
Meyer said it will most likely go on display at Ripley's Odditorium in Panama Beach, a spring break mecca where drunken college kids regularly upchuck the contents of their stomaches.
Surprisingly, Ripley's didn't have to pay an arm or a leg for the hairball. Although Meyer offered to buy it, officials at the Wildlife Rescue and Rehabilitation in Seminole, where Ty resides, coughed it up for free.
"He's even going to hand deliver it," Meyer told HuffPost. "It's in his freezer now and he plans to bring it up in a cooler."
Meyer believes that Ty's hairball can hang with the best of them.
"We probably have 10 of them that are bigger, mostly from cows, but this one is from a tiger -- and that makes it special," he said. "If a cow wakes up during surgery, it only moos at you."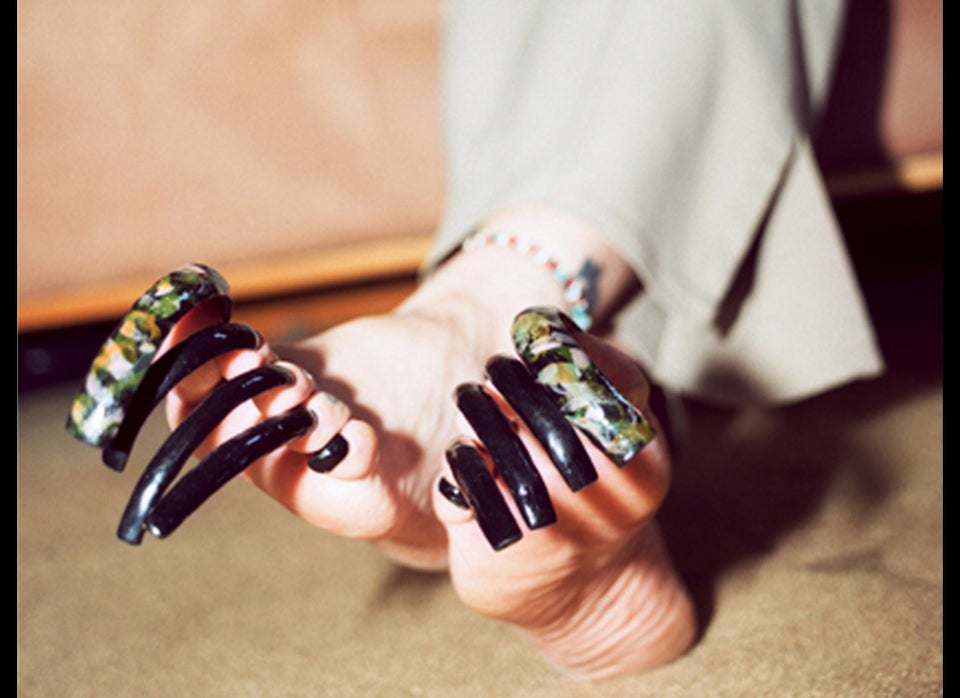 Unbelieveable But True Images From Ripley's