"This is an extremely obnoxious nuisance mosquito," Claudia O'Malley, a state biologist, told the Associated Press. "It is impossible to control without concerted efforts by homeowners in eliminating the breeding habitat."
"It's going to ruin your backyard barbecue in the middle of the day," he said.
The stripy pest is also known to be very aggressive.
"You can try and swat it all you want, but once it's on you, it doesn't let go," Dina Fonseca, associate professor of entomology at Rutgers University, told the Wall Street Journal.
Since tiger mosquitoes are very hardy insects that can breed in the most tiny of water bodies ("This mosquito can breed in a bottle cap," Rendine told WCBS 880), New Jersey residents have been told to get rid of all standing water in and around their houses.
"If everybody did their part, this mosquito could be eliminated," Eric Green, the mosquito control officer for Passaic County, told the AP.
Originally hailing from Asia, tiger mosquitoes have become quite prevalent in certain areas of the Garden State since they were first discovered in Monmouth County, N.J., in 1995. In Passaic county, for instance, the striped insect is said to have "largely supplanted" the japonicas mosquito, another invasive mosquito species.
According to the Centers for Disease Control and Prevention, the tiger mosquito, which can be found in 26 states in the continental U.S., was likely introduced into Hawaii late in the last century. Since the 1990s, there have been several tiger mosquito infestations in states across the country.
Before You Go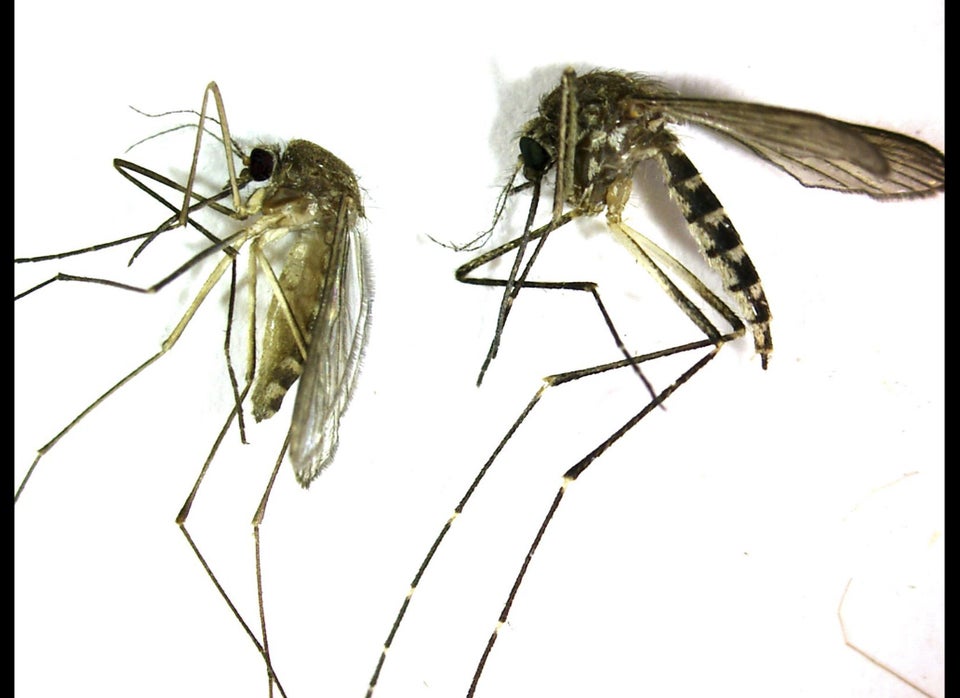 A Look Back: West Nile Photos
Popular in the Community