For wild tigers, the numbers have not been kind.
In 1900, an estimated 100,000 tigers roamed free on our planet. Yet within a hundred years, that number plummeted by more than 95 percent -- the result of rampant poaching and widespread habitat loss.
But it seems the tide may finally be turning for the majestic cat. On Sunday, the World Wildlife Fund (WWF) announced that wild tiger numbers were on the rise for the first time in over a century.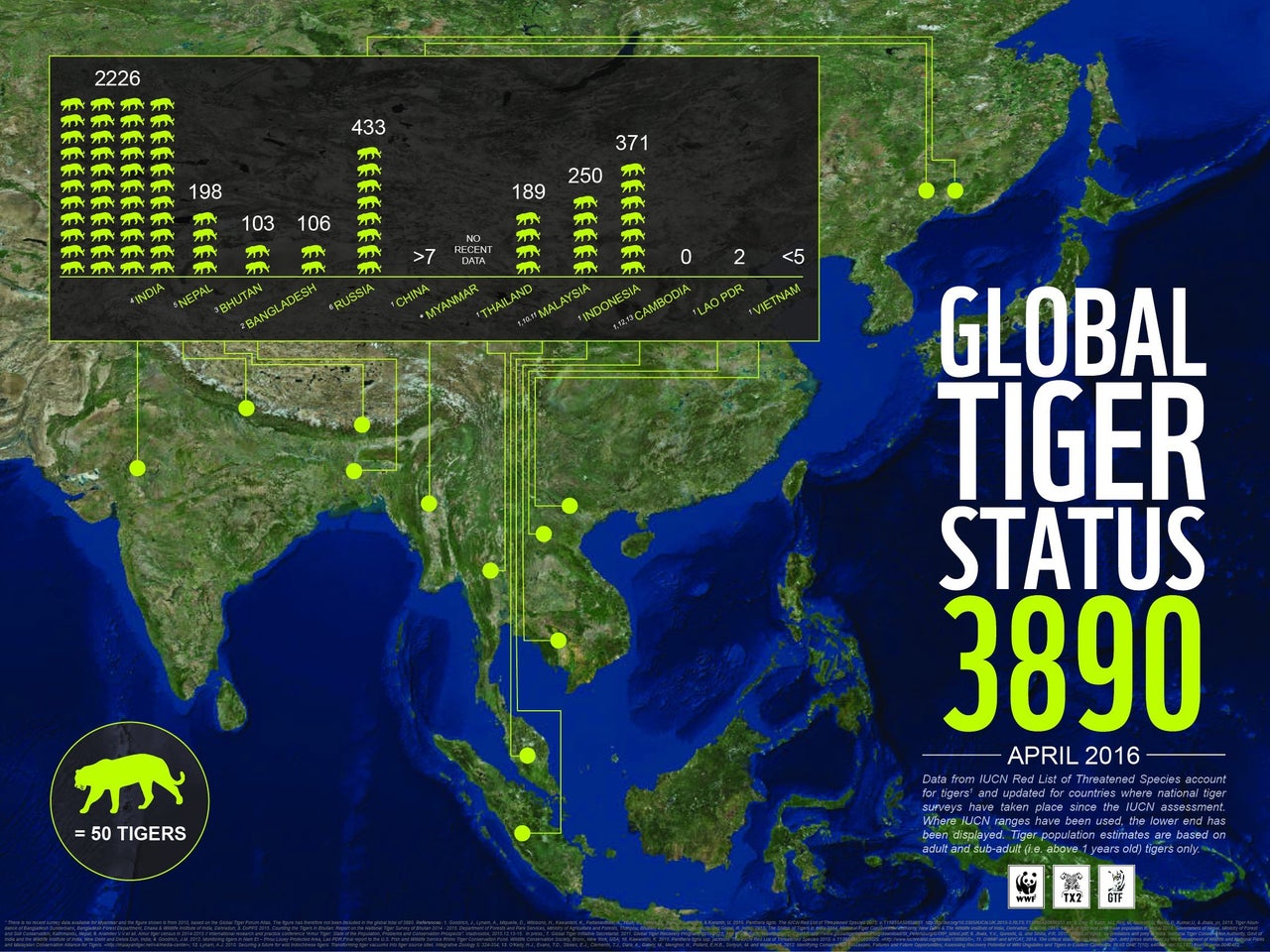 There are now an estimated 3,890 tigers in the wild, up from about 3,200 in 2010, said WWF, citing national tiger survey numbers.
While still cautious, conservationists hailed the new global tally as a positive step forward for the world's tigers.
Carter Roberts, president and CEO of WWF, added in a statement: "We've watched tigers decline for decades and have dreamed of bending that curve in the other direction. In a sea of bad news on the environment ... we are making significant progress on one of the greatest comeback stories in conservation."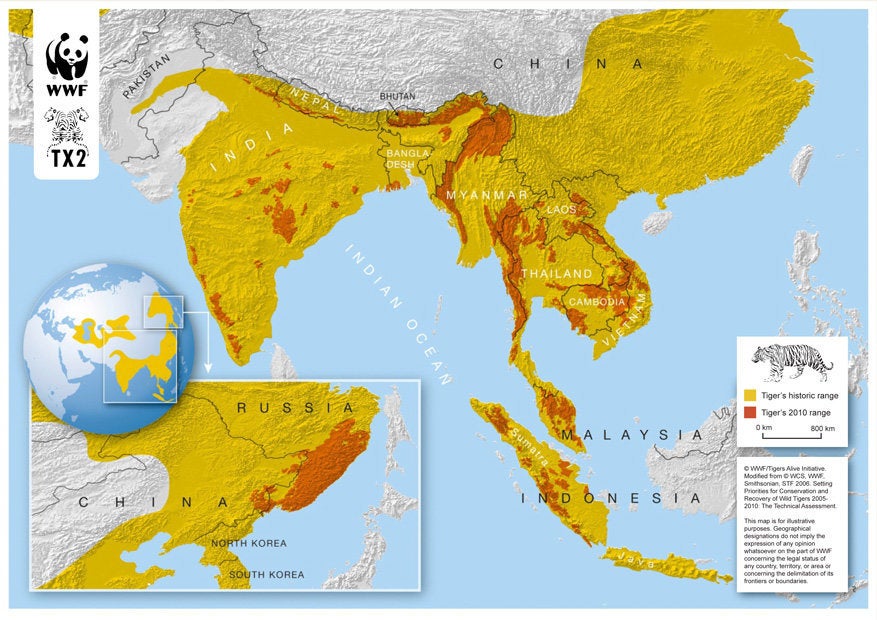 "This is a critical meeting taking place at the halfway point in the Tx2 goal," Rajesh Gopal, secretary general of the Global Tiger Forum, said in a statement. "Tiger governments will decide the next steps towards achieving this goal and ensuring wild tigers have a place in Asia's future."
Tackling poaching and the illegal trade of tiger parts will be a central component of this fight, conservationists said. According to wildlife trade monitoring network TRAFFIC, a minimum of 1,590 tigers were seized by law enforcement officials between January 2000 and April 2014. Asia, particularly countries like China, Vietnam and Laos, fuels demand for tiger products, which are valued as luxury goods and for their purported medicinal benefits.