Tiger Woods began the final round at The Barclays within striking distance of the lead but after a painful swing as he played the 13th hole at Liberty National it briefly seemed uncertain if he would even be able to finish the back nine.
After taking his second shot on the par-5 13th, Woods dropped in pain. The shot went wildly to the left, dropping in a water hazard on the course in Jersey City. Despite his clear discomfort, the 37-year-old got to his feet and trudged after his errant shot. After a drop, Woods would bogey the hole, leaving him two shots off the lead at the time, via Golfweek's Tiger Tracker.
Woods first complained of a sore back on Wednesday after he cut his pro-am short. At the time, Woods told reporters that a soft bed at his hotel had been the cause of the discomfort in his back and neck.
"It was stiff this morning after a soft bed," Woods told reporters on Wednesday. "Just one of those things, sleeping in hotels and I didn't want to push it, so just took it easy."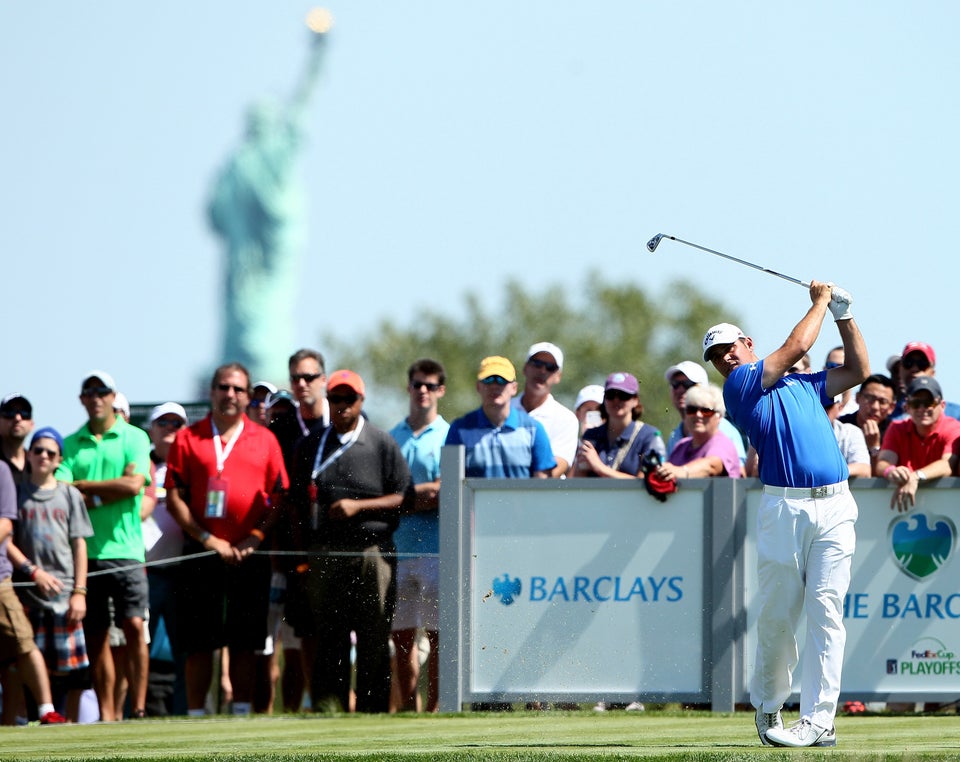 PHOTOS: Final Round At The Barclays
Despite the apparent pain on Sunday, Woods finished strong and nearly forced a playoff. After birdies on 16 and 17, Woods had a birdie putt on 18 that would have forced a playoff with clubhouse leader Adam Scott. With the crowd roaring for extra golf, Woods' putt came up just an inch shy of the hole. Scott would hold on to win.
"I felt great until that tee shot at 12," Woods told ESPN after finishing at 10-under for the tournament. "I was perfectly fine. I was playing pretty good, and I was hanging right there and at the time Kevin Chappell just made double at 11, and I was only one back."
WATCH: Tiger Hurts His Back
WATCH: Tiger Talks Injury, Putt On 18
Related
Popular in the Community