Tiger Woods will be moving on from a relationship that lasted about 15 years. The world's No. 1 golfer and video game publisher EA Sports are parting aways after more than a decade partnering on the "Tiger Woods PGA Tour" game franchise, as first reported by Eric Fisher of SportsBusiness Journal.
"EA SPORTS and Tiger Woods have also made a mutual decision to end our partnership, which includes Tiger's named PGA TOUR golf game. We've always been big fans of Tiger and we wish him continued success in all his future endeavors."
What will be the final product of the longstanding relationship between Woods and EA Sports, "Tiger Woods 14" was released in March 2013. It was the 16th title featuring Woods' name going back to 1999.
"We had an incredible run," Woods' agent, Mark Steinberg, told Darren Rovell of ESPN.com. "Outside of Madden, you would be hard pressed to find a sports figure that meant as much to a video game company as a Tiger meant to EA. But times are changing and EA had to re-evaluate the partnership and frankly so did we."
MORE FROM ESPN IN VIDEO ABOVE
In its statement, EA Sports confirmed it would continue to work with the PGA Tour and produce golf titles.
Moving forward, we will continue to work with the PGA TOUR exclusively to create groundbreaking golfing titles and our partnership remains strong.

Before You Go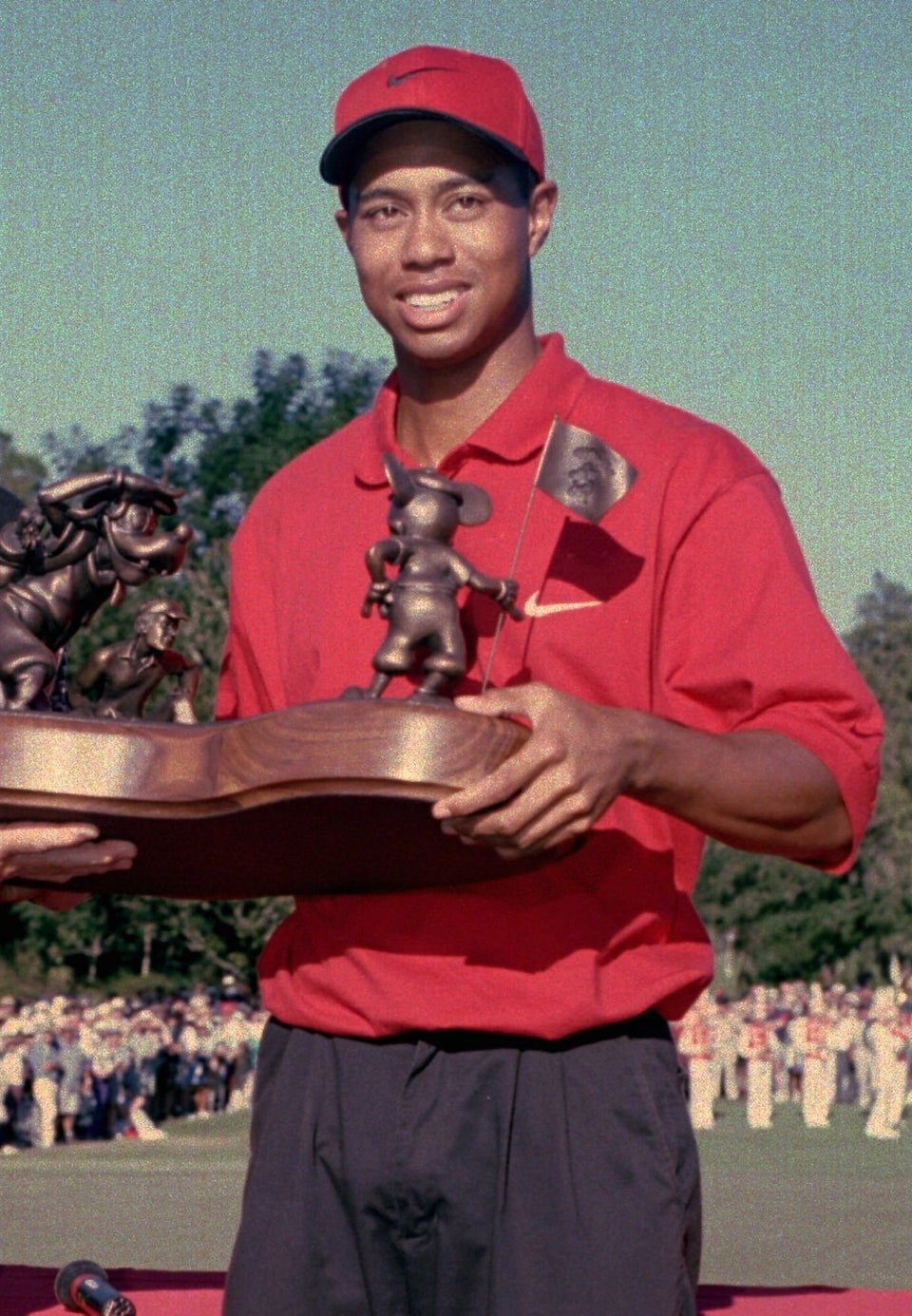 Tiger Woods' Year-By-Year Wins Record
Popular in the Community