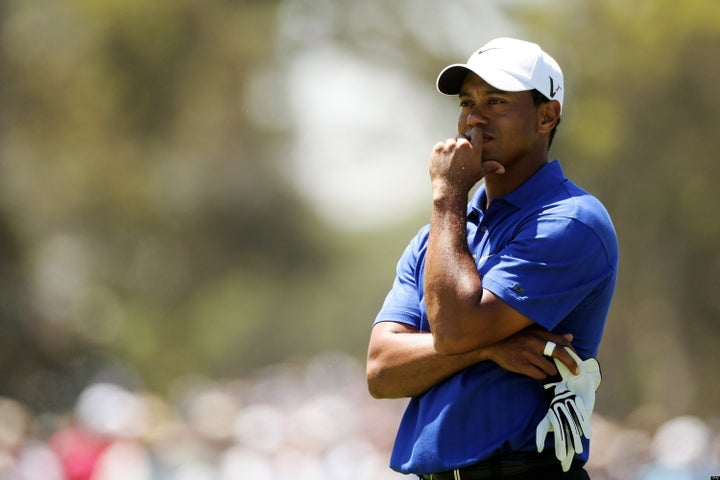 Gatorade is parting ways with Tiger Woods, according to CNBC's Darren Rovell. He tweeted: "Gatorade: we no longer see a role for Tiger in our marketing efforts and have ended our relationship."
NEW YORK -- Add Gatorade to the list of endorsement deals that Tiger Woods has lost. A representative for the drink, sold by PepsiCo Inc., confirmed late Friday that it had ended its relationship with the golfer, who made a lengthy public apology last week for his infidelities.
m"We no longer see a role for Tiger in our marketing efforts and have ended our relationship," a Gatorade spokeswoman said. "We wish him all the best."
The spokewoman said Gatorade would continue its relationship with the Tiger Woods Foundation.
She declined to say whether his contract was terminated early because of trouble with his public image.
Gatorade discontinued its Tiger Woods-brand drinks in November, a decision made before Woods' marital problems became known.
At the time, Gatorade stuck by him as a sponsor, but it too relented on Friday, becoming the third major endorsement deal the golfer has lost. AT&T Inc. and Accenture, dropped Woods in the weeks following the tabloid frenzy of cheating allegations.
The companies that have stuck most closely by Woods, Nike Inc. and Electronic Arts Inc. - which have invested specifically in his athleticism - reiterated their support last week when the golfer made his public apology.
Others, such as Procter & Gamble Co.'s Gillette and Swiss watch maker Tag Heuer, de-emphasized him in their marketing.
The CEO of Procter & Gamble said earlier this week that he doesn't know whether Woods will ever appear in another Gillette commercial, saying the company did not need the "distraction" of using him in its advertising.
Gatorade owner PepsiCo, the world's second-biggest soda maker, also owns the Tropicana, Quaker and Frito-Lay brands.
Women linked to Tiger Woods
Emma Rotherham allegedly had early-morning sex on Woods' office couch. Tiger reportedly loved to see her in black stockings and suspenders.
Julie Postle (PHOTOS) allegedly met Woods when she worked as a cocktail waitress in Orlando. Tiger was reportedly "obsessed" with Postle and "really hunted" her. She was also photographed in a bikini.
Rachel Uchitel (PHOTOS) was the first of Tiger's alleged mistresses. Woods reportedly emailed her once to say that "I finally found someone I connect with." In another alleged email, Woods shared a steamy fantasy of Uchitel simultaneously having sex with Derek Jeter and Bones star David Boreanaz. A National Enquirer source called Uchitel a "celebrity whore."
Theresa Rogers has been described as a "cougar" who allegedly boasted that she taught Tiger "everything he needed to know to be a great lover." She reportedly conceived a baby while she was seeing Woods, but an article suggests she believes the father is a Serbian basketball player she was also seeing at the time. According to another article, Woods told Rogers that he only married Elin Nordegren to boost his image. The 40-something Rogers may have negotiated a payoff in exchange for her silence.
Related
Popular in the Community