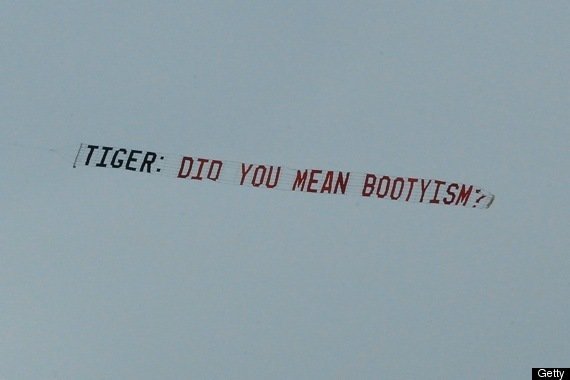 Tiger Woods' return to professional golf has gone smoothly so far. He remains on the leaderboard and was showered with praise when he hit his first tee shot of the Masters. There was one slight hitch, however.
An airplane flew over Augusta National, asking, "TIGER: DID YOU MEAN BOOTYISM?" Bootyism, according to the authorities at Urban Dictionary, is "a religion originating in the east(coast) encouraging the endowment of large quantities of (female) booty, getting booty, banging booty, etc." (The definition has only 32 positive votes.)
The sign is an obvious reference to Buddhism, which Woods referenced in his public apology for his myriad affairs. Tiger said he had "drifted away" from the religion in recent years.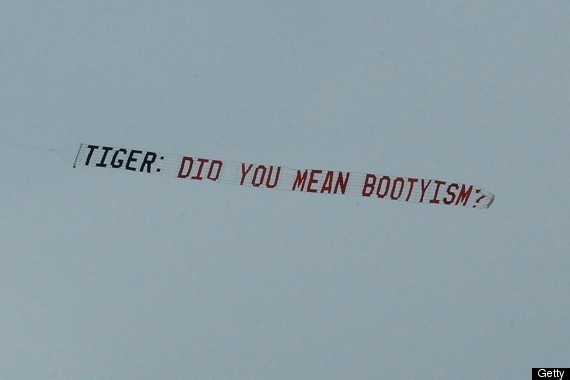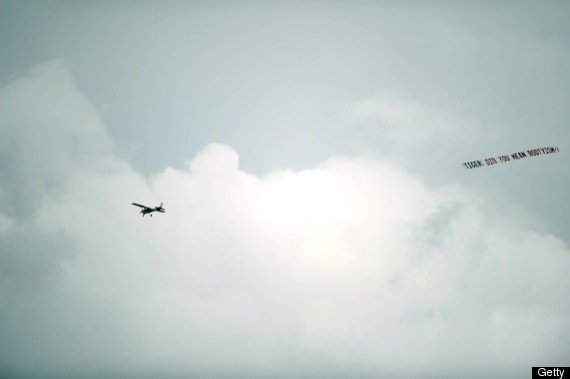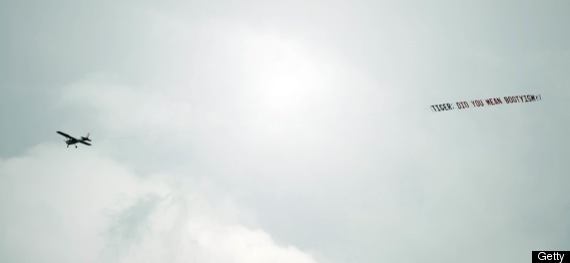 Related
Popular in the Community