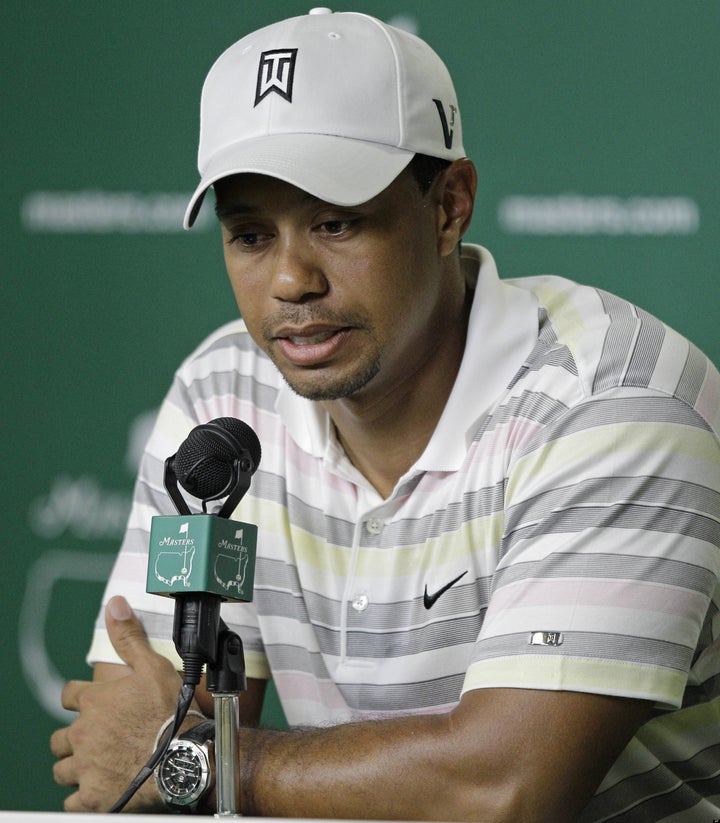 Tiger Woods' Masters press conference Monday marked his first live televised interview since his car crash and the revelation of his many alleged affairs. He told reporters that he "missed the competition" and apologized to fellow players for the distraction he caused. He said he hopes "the players can be left alone to focus on the Masters, not only this week, but going forward as well."
Woods also acknowledged that some criticism of him is fair, saying, "what I've done was wrong." He added, "I was in total denial." Later, he said that "I rationalized, I lied to myself." Looking ahead, Woods says, "I need to be a better man going forward than I was before."
Woods told the press that one of the most difficult parts of the past five months was missing his son's birthday while attending rehab. He confirmed speculation that his wife, Elin Nordegren, is not attending the Masters. She was spotted at a tennis tournament in Florida late last week.
When asked whether Ambien played a role in his car wreck, Woods was evasive, saying that police investigated the accident and the case is closed. He firmly denied using performance-enhancing drugs, however. "I have never taken [human growth hormone or PEDs]. I've never taken any illegal drugs in my life," he told reporters.
During his previous live event, Woods apologized for his behavior but did not take any questions from the press.
Popular in the Community