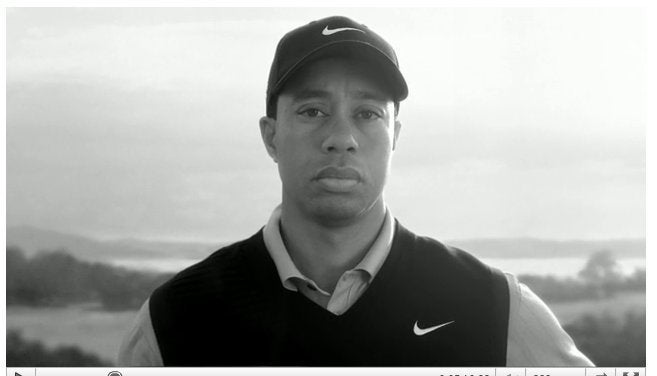 Nike has released a new Tiger Woods ad on the eve of the Masters, which will mark the dominant golfer's return to the sport following revelations of his sordid sex life. The commercial consists of black-and-white footage of Woods, accompanied a voice recording from his father, who died in 2006. Earl Woods can be heard saying:
Tiger, I am more prone to be inquisitive, to promote discussion. I want to find out what your thinking was. I want to find out what your feelings are. And did you learn anything.
Scroll down to watch the ad.