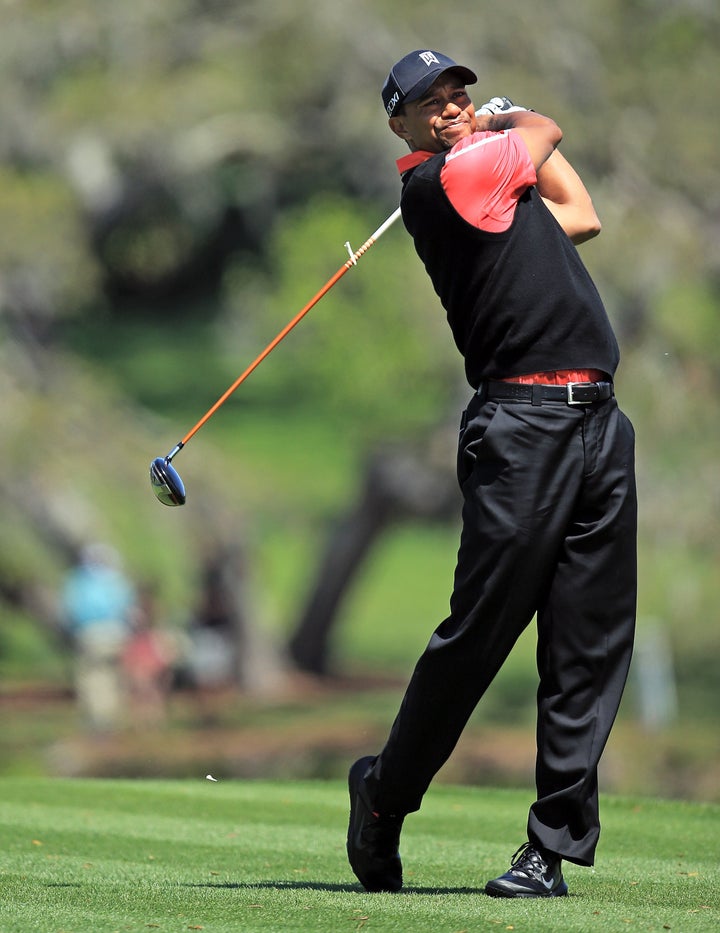 Nike posted it shortly after Tiger won yesterday's Bay Hill Classic, for the eighth time no less. The win pushed him to the top of the world golf rankings. He's back on top, ranked #1 in the world and it's well deserved. Tiger has played in just five tournaments in the United States this year and has won three of them. That's a .600 batting average. The man is en fuego with the stick. However, what has fired-up some is the slogan on the new ad, "Winning Takes Care of Everything."
It drew social media criticism where some perceived it as a slap in the face of Tiger's scandal and the subsequent divorce from his wife Elin Nordegren. The thought here being that winning puts the scandal in a neat little box up on a shelf, certainly not the trophy shelf, and all is good.
I don't believe that's the case. I've been in and around sports as a player, reporter and a fan since I signed-up for tee-ball back in the day. I can tell you that slogan has been around forever. Those of you who've played or covered sports know this first hand.
Now, I know what you're thinking, "Just because it's been around forever, doesn't make it right." I hear ya'. But hear me out.
The saying can be layered over our daily lives. Yes, your life, too. When things are going well, little things that drive us crazy about a person tend not to bother us so much. They lie dormant below the surface. But, when things are going badly, every little irritant becomes a major rash. Winning and good times are like Neosporin, the salve that keeps the irritants below the surface. The same goes for our work environment.
Look, the saying even permeates into the world of Hollywood where I've spent a good deal of my career. I can't tell you how many set-visits to shows I've done over the years where the minute you walk on the set, the mood and attitude of all involved will tell you right away if the show is winning, losing or struggling. And believe me, Hollywood has a ton of rashes just waiting break out at the first sign of bad ratings.
So, back to Tiger Woods and this Nike ad, "Winning Takes Care of Everything." When I first saw it, it did take me back to standing in a press-room at PGA Tour Headquarters in Ponte Vedra Beach, Florida on February 19, 2010. We watched as Tiger held his apology press conference in a room just a short-approach shot away from us. I kept thinking, "How is he ever going to recover from this?"
Three years later, professionally he has recovered. As a pitchman, Nike believes so. Nike is smart. Nike pushes the envelope. You know they thought of this new ad from every angle, including Tiger's scandal. That's where the 2 percent I mentioned at the beginning comes in. Nike and Tiger knew it would elicit some negative response, some push-back. It was inevitable. You have to look at Nike's track record. Push-back is good. It creates buzz and pushes the ad, it's message and brand to the top of news search engines. Can you imagine the iterations of this ad that didn't make it? Let's hope they didn't have Tiger anywhere near the front seat of a car with Italy's former Prime Minister Silvio Berlusconi and you-know-what in the trunk.
REAL LIFE. REAL NEWS. REAL VOICES.
Help us tell more of the stories that matter from voices that too often remain unheard.