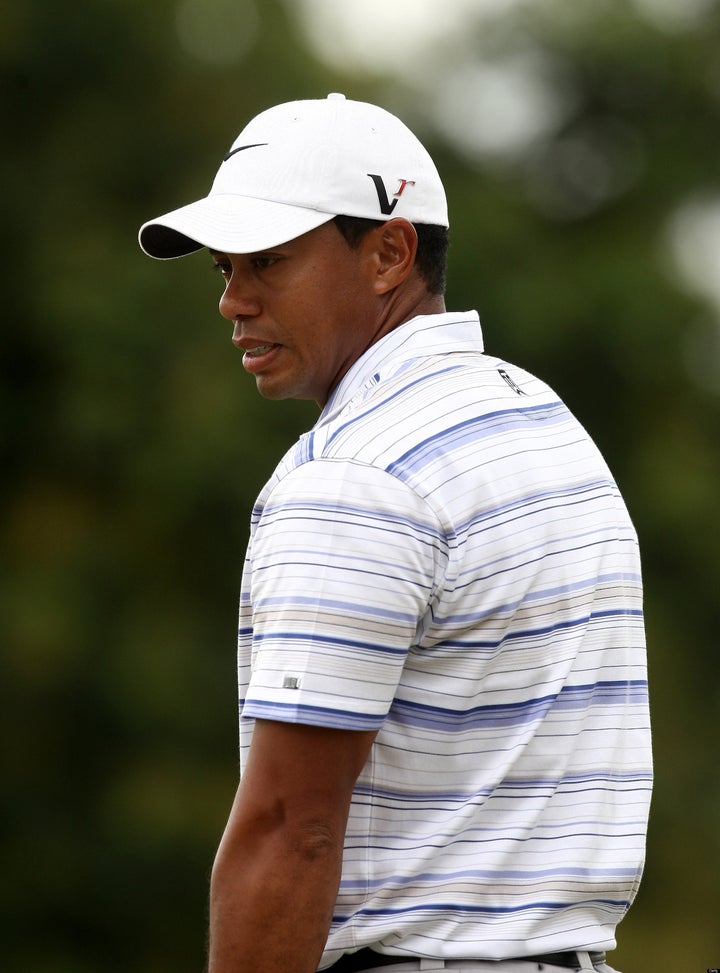 Tiger Woods reportedly ranted at sex rehab and derided the program as nonsense, according to the National Enquirer. The newspaper reports that "the disgraced golfer treated group therapy with such contempt that he caused one female patient to break down in tears, the source says."
The article also claims that Woods denied having a sex addiction problem and "ridiculed fellow patients and refused to cooperate with therapists."
While the item may sound improbable, the Enquirer was the first source to break Tiger Woods' affair scandal, reporting that Rachel Uchitel (PHOTOS) slept with the golf superstar. It was later alleged that Uchitel received at least $1 million from Woods' camp to secure her silence.
If rumors are true, she has a lot to keep silent, including emails from Woods declaring his feelings for her and fantasizing about a wild sex romp involving his alleged mistress, Derek Jeter and Bones star David Boreanaz.
Women linked to Tiger Woods
Emma Rotherham allegedly had early-morning sex on Woods' office couch. Tiger reportedly loved to see her in black stockings and suspenders.
Julie Postle (PHOTOS) allegedly met Woods when she worked as a cocktail waitress in Orlando. Tiger was reportedly "obsessed" with Postle and "really hunted" her. She was also photographed in a bikini.
Theresa Rogers has been described as a "cougar" who allegedly boasted that she taught Tiger "everything he needed to know to be a great lover." She reportedly conceived a baby while she was seeing Woods, but an article suggests she believes the father is a Serbian basketball player she was also seeing at the time. According to another article, Woods told Rogers that he only married Elin Nordegren to boost his image. The 40-something Rogers may have negotiated a payoff in exchange for her silence.
Related
Popular in the Community