Maybe it was his time of the round. (See the images and video below.)
Tiger Woods was spotted handing a tampon to playing partner Justin Thomas on Thursday in an apparent joke after Woods' drive went farther.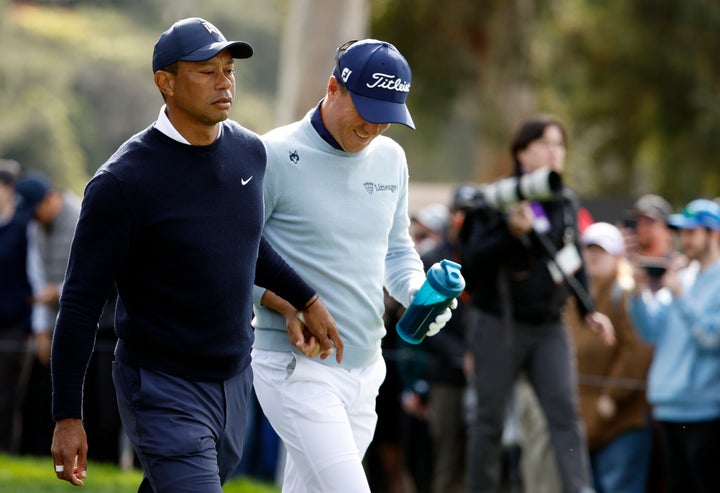 The exchange at the ninth hole during the Genesis Invitational in the Los Angeles area prompted laughter from the golf stars, who seemed to try to conceal their transaction of the Tampax product. Thomas appeared to quickly drop it.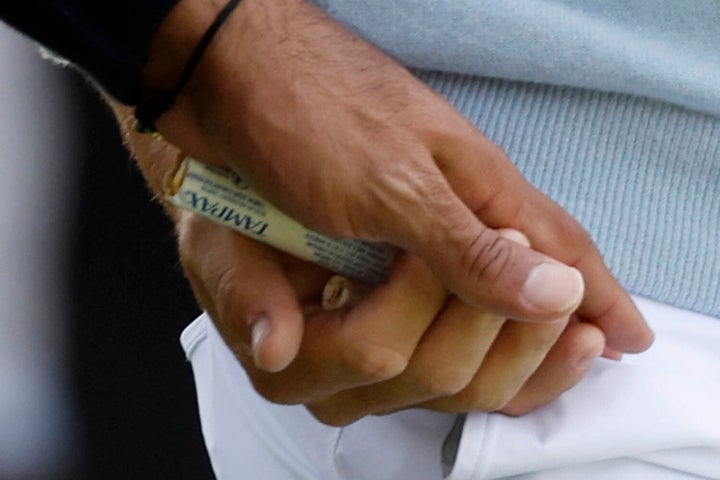 Whether it was a prank, a bet payoff or something else, the moment got a mixed reaction on social media.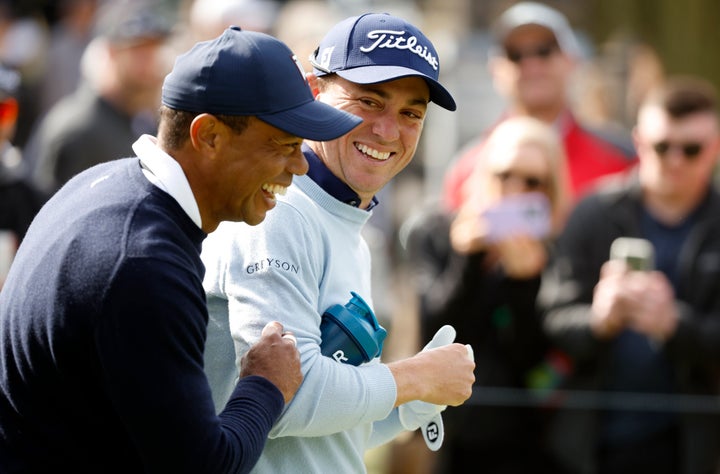 Perhaps the 15-time major winner will explain after his round Friday. He shot a 2-under-par 69 on Thursday as he continues his quest to come back from a near-debilitating 2021 car accident.
Popular in the Community