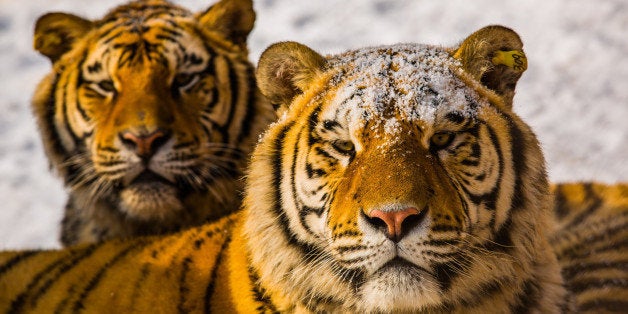 "The tigers were probably anesthetized for transport. But buyers would check them to make sure that they were alive before the killing," an unnamed source told Nanfang Daily, according to a report from the Agence France-Presse.
The practice of killing the live animals in a communal setting is considered an act of exemplifying one's high social stature, per the AFP.
A butcher allegedly involved in the tiger slaughter jumped to his death while trying to escape during a police raid earlier this month, the AFP reported Wednesday.
"Tigers are first class national protected animals in our country and it's illegal to raise tigers without a certificate. But many will raise them for profit and do underground business," Xie told the news outlet.
BEFORE YOU GO
PHOTO GALLERY
Tiger Overload