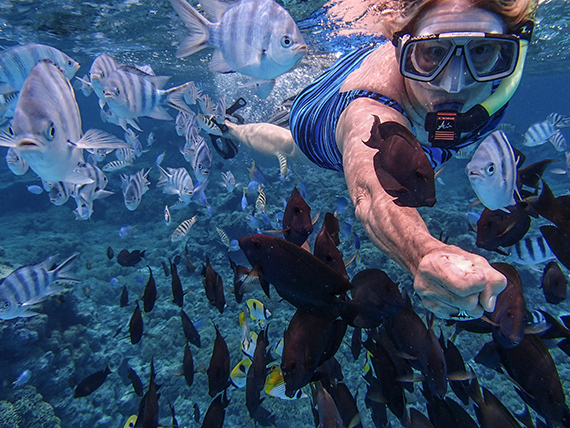 There's nothing quite so blue - vibrantly, blindingly, multi-hued blue - as the lagoon on the atoll Tikehau, an hour's flight from Tahiti in the tropical South Pacific. Unless you're where I am this morning, lying on the deck of my overwater bungalow at the Tikehau Pearl Resort and peering down through water as clear as glass. When I snorkeled here yesterday, floating face down in same place, a crowd of glowing fish - iridescent silver, striped yellow, day-glow blue and velvety black - crowded around, bumping my hands and pecking at my face mask's shiny rims.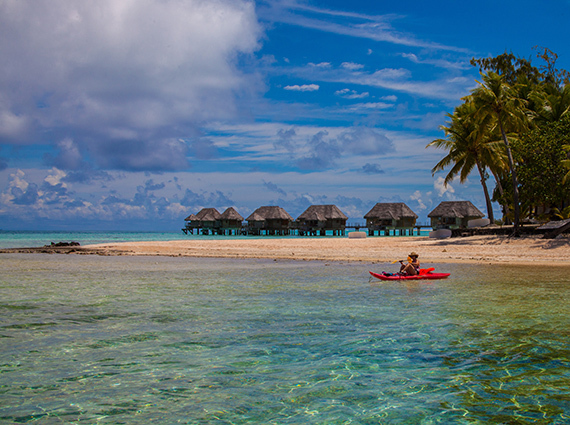 The water is shallow off the beach, next to the Pearl's thatched main lodge. A breeze-cooled Polynesian-style retreat, it shelters beneath coconut palms on a sandy motu (islet in a lagoon) here in the Tuamotu Archipelago. The boardwalk begins close by, at shore's edge, and curves out into the lagoon where it widens into decks around the bungalows. Beneath the bungalows and among the pilings, patches of shade provide a refuge for the marine community below: brown corals, blue-lipped oysters, lumbering sea cucumbers, clown fish, foot-long juvenile sharks and a dozen types of butterfly fish.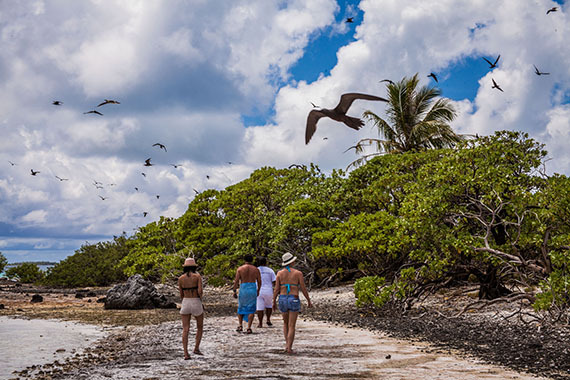 Overhead, a half-dozen frigate birds circle endlessly, hypnotically, a soothing tonic matched by the distant roar of the ocean breaking over the outer reef. Timeless, unchanging, the lagoon becomes the center of a small, quiet universe, a haven where nothing else matters. And since the only "pass" from the ocean into the lagoon is too rough and narrow for anything larger than a fishing boat, big ships and mass tourism are an unlikely development.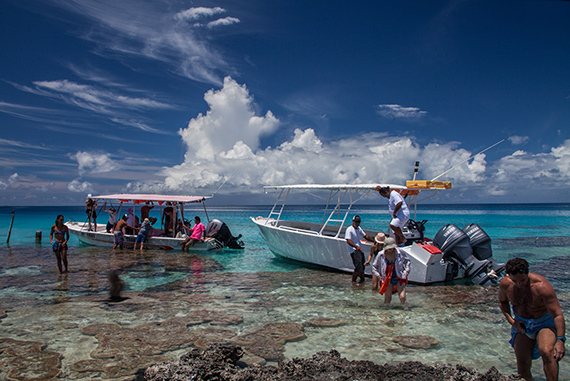 Another few minutes and I could nod off. But not for long. This afternoon we're taking the skiff over to Bird Island, a tiny motu on the far side of the lagoon. Galapagos-like, Bird Island offers sanctuary to some resident and hundreds of other migratory sea birds who rest, build nests and raise their young. Ignoring visitors who explore the island's thickets, the birds go about their business, even when admiring visitors snap selfies of their chicks.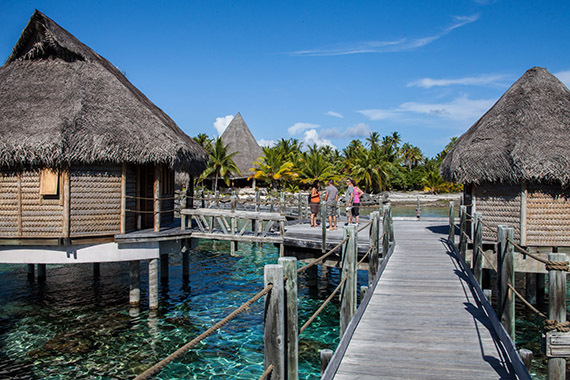 I couldn't help thinking: With just 19 overwater bungalows and a breezy tropical-style restaurant, Tikehau would be ideal for a small wedding. I'd fly my family and a few best friends over from Papeete and treat them to snorkeling, scuba diving just outside the lagoon, picnicking and a trip to Bird Island. Every evening we'd sit out on the beach and count the stars. And there's another plus at Tikehau, one that matters. Tikehau's "green" technology includes a desalinization plant which provides fresh water, solar panels for power, and refuse disposal tanks which are shipped periodically to treatment plants on Tahiti. I won't be leaving any footprints when I leave this bit of paradise, but I will bring memories.
Images courtesy of Steve Haggerty/ColorWorld; used with his permission.