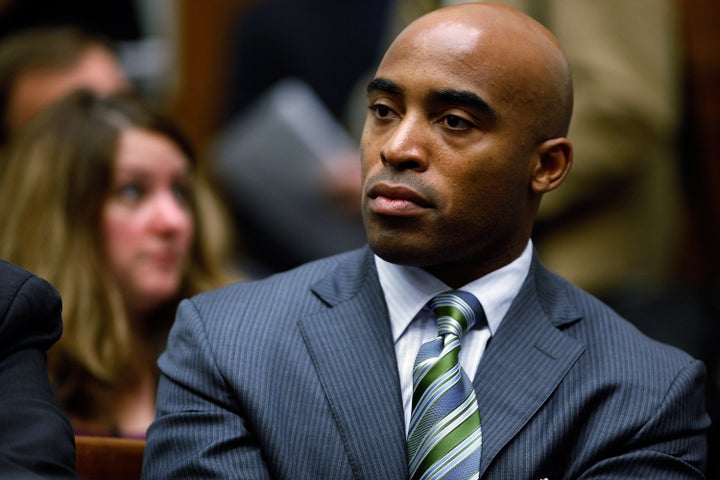 Once again, Tiki Barber got stopped in the red zone.
While the football great was in the hospital when his estranged wife Ginny gave birth to twins on Monday, he was reportedly banned from the delivery room.
Just last month it was revealed that Tiki had ditched his wife of 11 years for 23-year-old former NBC intern Traci Lynn Johnson, the family's babysitter.
The names of the twins have not been released, but a spokesman for Ginny said, "Ginny wishes to thank everyone across the city who has offered their best wishes."
The spokesman would also only confirm that Tiki was at the hospital, and not in the actual room at the time of birth.
"Things with him and Ginny are still very difficult. He is still refusing to give her the settlement she is asking for, and is offering a lot less," a source said.

"They are still in court over money and over custody. He did see the baby girls after they were born, as Ginny understands he needs to be a huge part of their lives, and she wants to make sure they are taken care of."
Popular in the Community