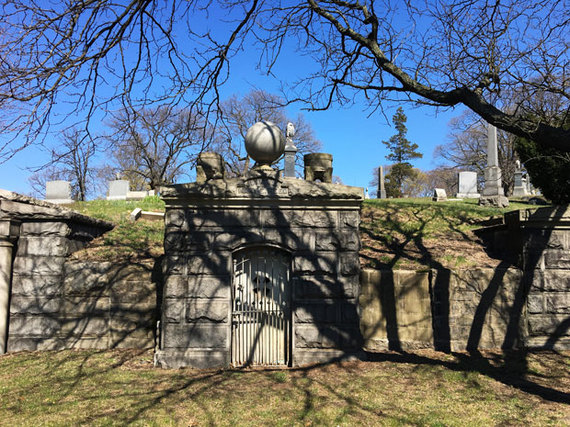 It's common practice to reserve a plot next to your loved one's grave in anticipation of your own death--but Jonathan Reed took it one step further.
The retired merchant was devastated when his beloved wife Mary E. Gould Reed died in 1893. After Mary's interment in her father's family vault on March 19 of that year, Jonathan visited regularly--a little too often, in the opinion of his father-in-law. When Mary's father died in 1895, Reed was free to visit her tomb to his heart's content.
So he had her casket transferred to another vault in the Whispering Grove section of the cemetery. There he put an empty casket next to hers, a placeholder for his inevitable end.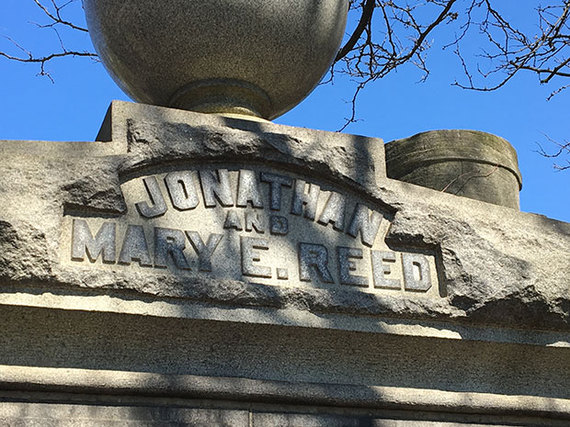 And it is here that Jonathan Reed's tale takes a surprising twist. Unable to bear being away from his wife's corpse, Jonathan moved into Mary's mausoleum. He brought furniture and a wood stove and cheered up the place with mementos from Mary's life--her paintings, her unfinished knitting, and the family's pet parrot (which, upon the death of the bird, was stuffed). Jonathan even took his meals inside the crypt. As news of the devoted widower spread, visitors came by to catch a glimpse of the man who now made his home living amongst the dead.
Nearly 7,000 people reportedly wandered through Evergreens Cemetery, for the sole purpose of encountering Jonathan Reed. The New York Times even covered the story, explaining helpfully: "Mr. Reed could never be made to believe that his wife was really dead, his explanation of her condition being that the warmth had simply left her body and that if he kept the mausoleum warm she would continue to sleep peacefully in the costly metallic casket in which her remains were put." According to witnesses, he carried on long conversations with his wife. The Times reported that "he really believed that his wife could understand what he was saying to her."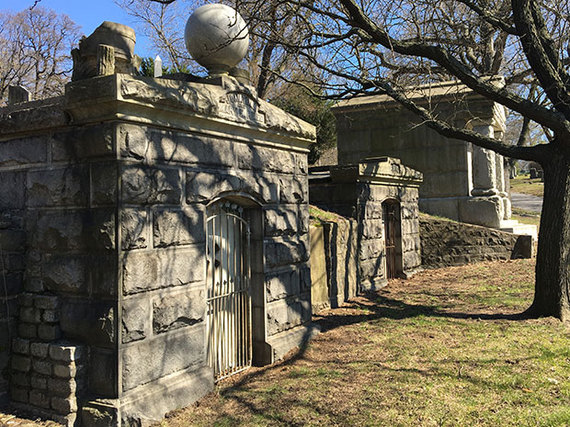 For nearly 10 years Jonathan made his happy home in Mary's tomb. Then in May 1905, caretakers discovered his still body on the crypt's floor, his arms outstretched to the casket of his dearly departed wife.
Jonathan Reed was interred next to Mary in his prepared casket. The doors to the vault were sealed. While the doors remain locked to this day, you can still visit the Reeds' tomb at Evergreens Cemetery in Bushwick, Brooklyn. The grounds are open seven days a week, from 8 a.m. to 4:30 p.m.
All photos courtesy of Jessica Ferri
Support HuffPost
The Stakes Have Never Been Higher
Related
Popular in the Community