Last Friday, while surfing through the major Broadway websites, I came across a feature entitled " ''Til There Was You': Broadway's Best Showmances." It was a collection of stories of 18 Broadway couples who fell in love while performing in or working on the same show. As I scrolled through the slideshow with the love stories and images of these couples -- most of whom I know -- I started feeling uneasy. And by the time I got to the end of the article, I was astounded. Of the couples depicted, not one of them was a same-sex couple.
How could this be? I mean, I'm pretty sure most people are aware of this (and even if people aren't, this major Broadway website certainly must be), but there are quite a few gay individuals in the Broadway community. I know, shocker, right?
I can easily rattle off a long list of same-sex couples who met on shows in New York or while in touring productions, including me and my husband. And most of these couples have been together for years, jumping at the opportunity to wed when the state of New York was brave enough to vote on and pass marriage equality into law.
The irony of being excluded from this piece was not lost on me. After all, we're not included onstage, so how could we possibly be included offstage? While many of the depicted romances occurred between men and women who were portraying couples, not one of the same-sex couples (again, including my husband and me) were afforded that opportunity. Aside from a small handful of gay-related shows, there are very few same-sex love stories being depicted onstage. This pissed me off. In fact, as I ran down the list of the same-sex couples I knew, I realized that none of us had been romantic pairings onstage. Our love stories included a Shark and a Jet, a stage manager and a chorus dancer, a musical director and a showgirl, and, in my own case, a straight, male-chauvinist cartoon character and a fork. (Perhaps the editor of the piece was concerned that my own pairing was a little too close to that marriage equality "slippery slope" we keep hearing about?)
Are our relationships somehow less than because we didn't have that magical opportunity to fall in love while pretending to do so onstage? Or worse: Is there some reason that our committed and loving relationships should be hidden away from theater-going audiences?
I thought about that gay, theater-loving kid in some small town somewhere -- this website offering him some hope and a connection to a potentially bright future -- seeing this feature and not seeing himself represented in any way. Once again, something is making him feel different, other, alone.
I want that kid to know that we are out here. And not only are we out here, but we are out here in huge numbers. We have fantastic, successful careers, relationships, marriages, and kids! That's what I want the next generation to see.
Check out this slideshow of same-sex couples who met on Broadway: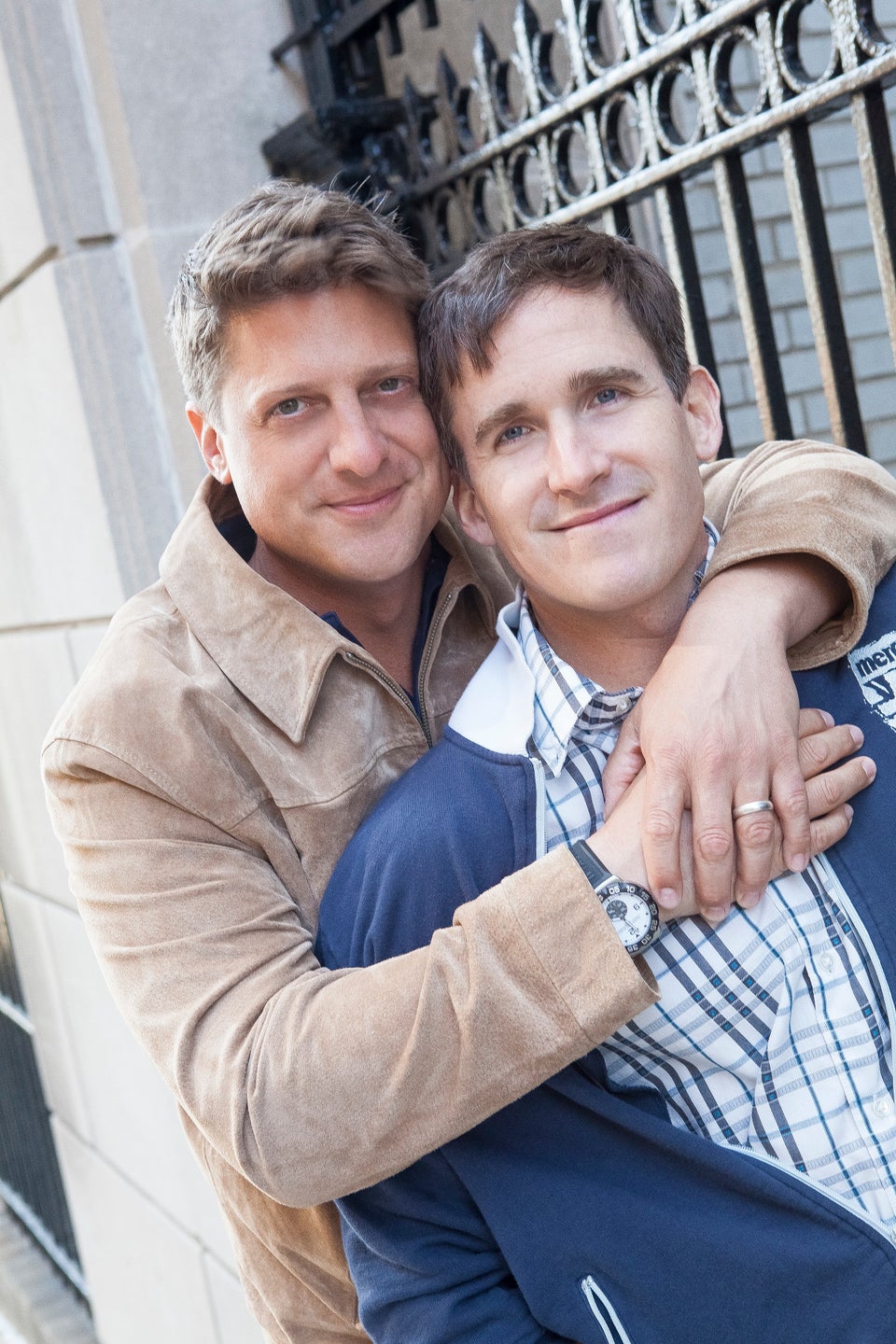 'Til There Was Us: 20 Gay Couples Who Met On Broadway
Related
Popular in the Community