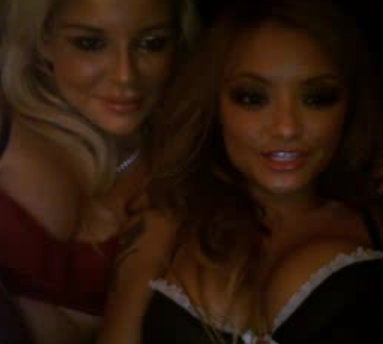 UPDATE: In a shocking turn of events, TMZ is reporting that the ring is a fake!
It's a match made in Heaven!. Via Ustream, Bi-Sexual reality star Tila Tequila announced her engagement to troubled Casey Johnson, whom she lovingly refers to as the "heiress of the Johnson & Johnson empire."
Johnson made some news of her own recently, having been arrested for grand-theft after allegedly breaking into reality star Jamine Lennard's house, stealing her underwear, and using her vibrator.
What could possibly go wrong?
I think it best to let this video do the talking,I don't want to ruin any of the surprises. Definitely not suitable for work, probably not suitable for anywhere.
Best of luck, guys.