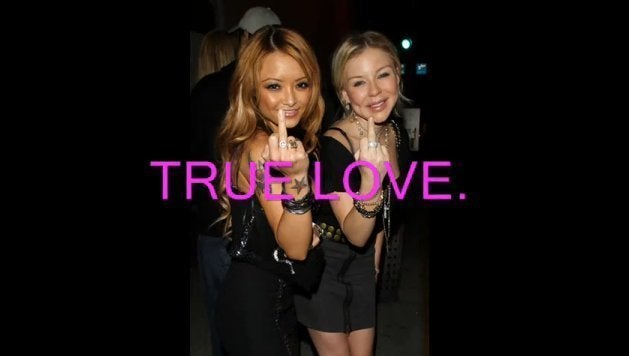 Tila Tequila continues to find new channels for fame in her fiancee's death. The latest Tila stunt is an Internet war with Nicky Hilton and Bijou Philips over the fate of Casey Johnson's dogs.
Wednesday afternoon Nicky and Bijou stopped by Tila's house to pick up Casey's belongings and dogs for return to the Johnson family. Tila aired a fear that Casey's friends planned to put the dogs to sleep, as the heiress had once asked that her elderly poodle Zoey be buried with her in the event of her untimely death.
"They don't care about the dogs. They are putting them to sleep to bury with Casey," she sobbed to the cameras.
When asked by photogs if they planned to put the dogs to sleep, Bijou shook her head no. The consensus among Casey's friends seems to be that Tila, who didn't realize Casey was lying dead alone in her house until she was found days later, is doing disservice to the heiress' memory.
"She keeps Twittering about her grief and her 'wifey,' but we know she's just using Casey's death for her own publicity. It's disgusting," a friend of Casey's told the NY Post. "The truth is that if Tila did really care about Casey, where was she when Casey was truly in need, when Casey was on her own before New Year?"
Casey's ex-girlfriend Courtenay Semel is also speaking out. "The thing I find the most sickening is that the media is giving [her] the one thing she craves: attention. Tila, you knew her for a week," she told People.
Even Casey's former friend Jasmine Lennard, in whose bed Casey once disposed a used vibrator, is coming to her defense. "You NEVER even knew her. You have known her for a total of one month you took advantage of someone in her weakest moment. You enabled her death and prevented her getting the help she SO DESPERATELY needed for YOUR OWN selfish purposes," she tweeted. "You took advantage of a sick girl and YOU killed her. Shut your mouth back the fuck off and have some respect."
Tila, for her part, maintains that she was the only one looking out for Casey and sat down for this bizarre video farewell. Here is just a snippet of her prolific Twitter activity since Casey's death: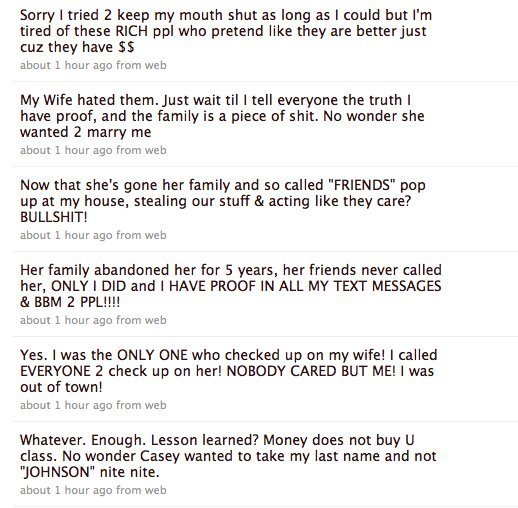 Popular in the Community