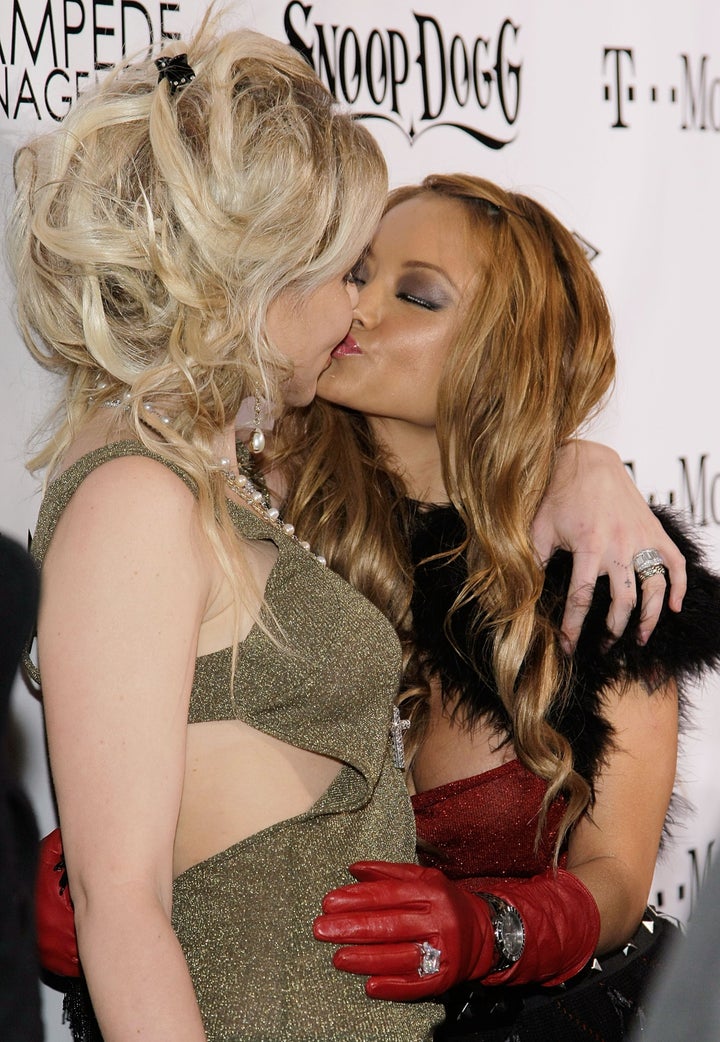 Casey Johnson, troubled heiress to the Johnson & Johnson fortune, was found dead in her LA home Monday. She was 30. Now her purported fiance, reality/Internet personality Tila Tequila, has taken to Twitter to grieve.
"Everyone please pray 4 my Wifey Casey Johnson. She has passed away. Thank u for all ur love and support but I will be offline to be w family," Tila tweeted Monday night when the sad news broke.
Minutes later she was back online to discuss her loss with the public. "This is a very heartbreaking time for me. I just want some pricacy as I deal with the loss of my Fiance Casey Johnson. I'm heart is shredded," she continued.
Then there was a surprising turn: "I just got news that my fiance is not dead but currently in a coma!!! Omg please pray that she will make it! Hang in there my love please!!!
I know u can feel me Casey! Dot let go! I'm almost home baby please hang on! We have a beautiful life planned out for us! I LOVE u! Hang on!"
Unfortunately Casey was dead after all, and Tila once again requested privacy in dealing with her grief: "I'm still in shock! Once again thank U for the outpour of love and support. I just wish to have some privacy at this heartbreaking time."
Again she returned to Twitter, this time to tweet directly at her deceased lover: "R.I.P my Angel. @caseyjonsonJnJ u will forever be in my heart! I love u so so much and we will Marry when I see U in Heaven my Wifey."
Popular in the Community