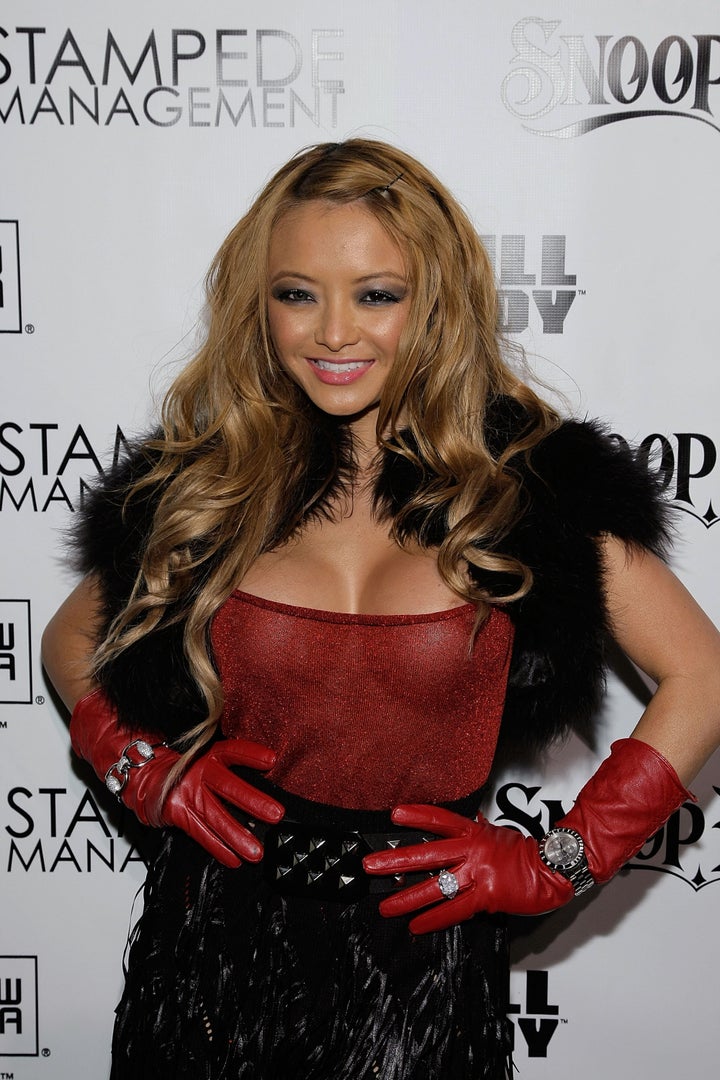 Self-made publicity magnet Tila Tequila is with child, she'll have us know.
The former reality star tweeted, "BIG ANNOUNCEMENT: I am going to become a SURROGATE MOTHER for my brother & his Wife!!! That is my xmas present to them. Im pregnant!!!!"
This isn't the only big Christmas gift Tila has up her sleeve.
"I love my Mom & Dad more than anyone in the world. Especially my dad. I'm Daddy's girl & Daddys girl is going to buy him a new house!
"I LOVE MY BROTHER TOO! CAN U GUESS WHAT I AM GOING TO GIVE HIM FOR CHRISTMAS?? THIS WILL CHANGE HIS LIFE & MINE FOREVER!!!!! ITS HUGE! GUESS" she tweeted later.
This is not the first time Tila has garnered attention online with talk of pregnancy. In June she took to her MySpace blog to "clear up the rumors"--rumors that she started on Twitter then deleted.
"First of all....the PREGNANCY rumors....the point is...maybe I was pregnant, or maybe I wasn't pregnant," she wrote. "I think that is something very personal but I'm going to clear that up now and say that I am not currently pregnant. So there you go! Let's move on now! NEXT!"
Popular in the Community