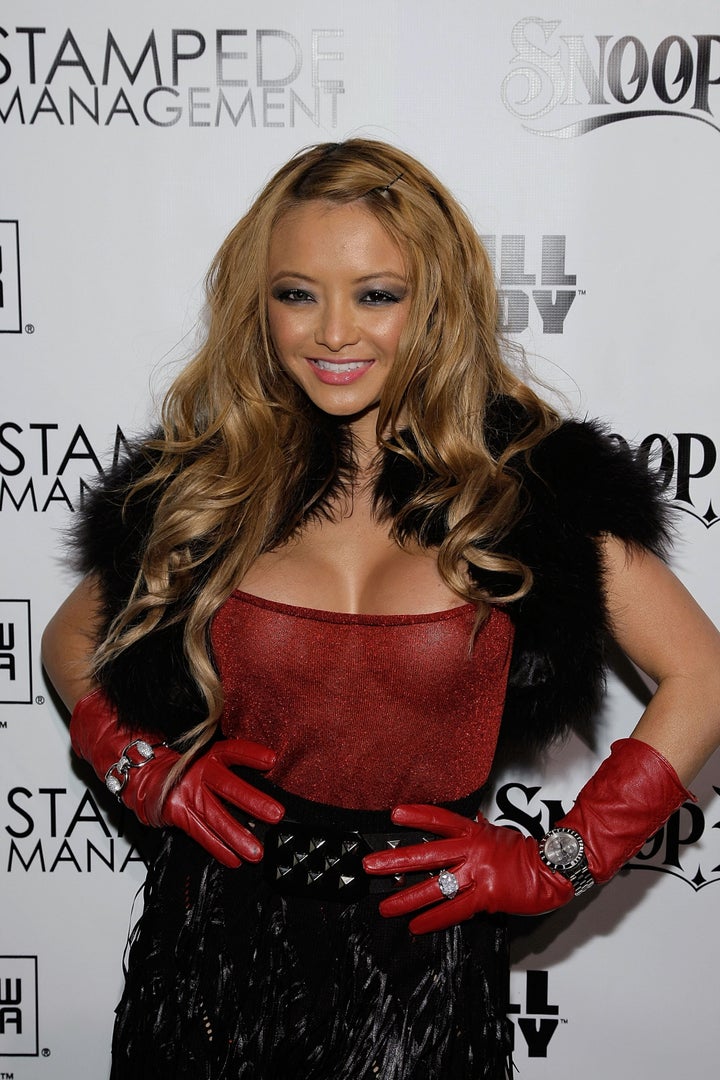 Tila Tequila has courted criticism for turning her grief over fiancee Casey Johnson's death into an Internet exhibition, and now she explains why she is incapable of mourning offline.
"Why do I tweet so much? Even BEFORE Casey passed away? BECAUSE I HAVE NO FRIENDS! THERE! THE TRUTH COMES OUT! Just pray 4 her please!" she tweeted on Sunday.
"PPL say I need 2 get off twitter & grieve with friends & family...WHERE? I DONT HAVE ANY! Casey was my only family & my Dogs! Worst day ever," she continued.
A few minutes later she directed readers to a sprawling blog post that tells the sad story of a teenage Tila rolling with Mexican gangs, locked up in juvie and bearing witness to her best friend's drive-by murder. Then she offers this explanation for her protracted little girlhood:
Then was I was 17 I got pregnant and my boyfriend at the time hit me in the stomach with a hammer & I got a miscarriage......It makes me cry if I think about my life growing up but then I cry tears of JOY to see how far I have come from that life!!! Thank u GOD! It also makes me cry of joy that I went from THAT to being able to pay ALL of my parents bills TODAY! They are so proud of me! =) I used to hide in my closet when I was 11 years old and cry and cry & write on the walls & pray to God that life would get better...I would cry so much that I would just pass out and wake up still in the closet with bloody hands from punching my mirrors....I was just a baby..and I had to live an adult life. That explains why TODAY I still have such an innocent side 2 me cuz I missed out on it.
Who knows if any of this is true, but Tila ends her breathless tale with the promise that it will be made into a book--dedicated to the 'son' who was aborted 11 years ago at the hands of her abusive boyfriend.
REAL LIFE. REAL NEWS. REAL VOICES.
Help us tell more of the stories that matter from voices that too often remain unheard.