Tidla Swinton is a fashion icon, brilliant actress and a master of not giving a you-know-what, and often hits it out of the park in her own unique way. This look, however, left us more confused than captivated.
The Wes Anderson sweetheart made a small splash at a screening of her new film "A Bigger Splash" in New York City Thursday, wearing a complicated maybe-dress/maybe-coat combo from Maison Margiela by John Galliano.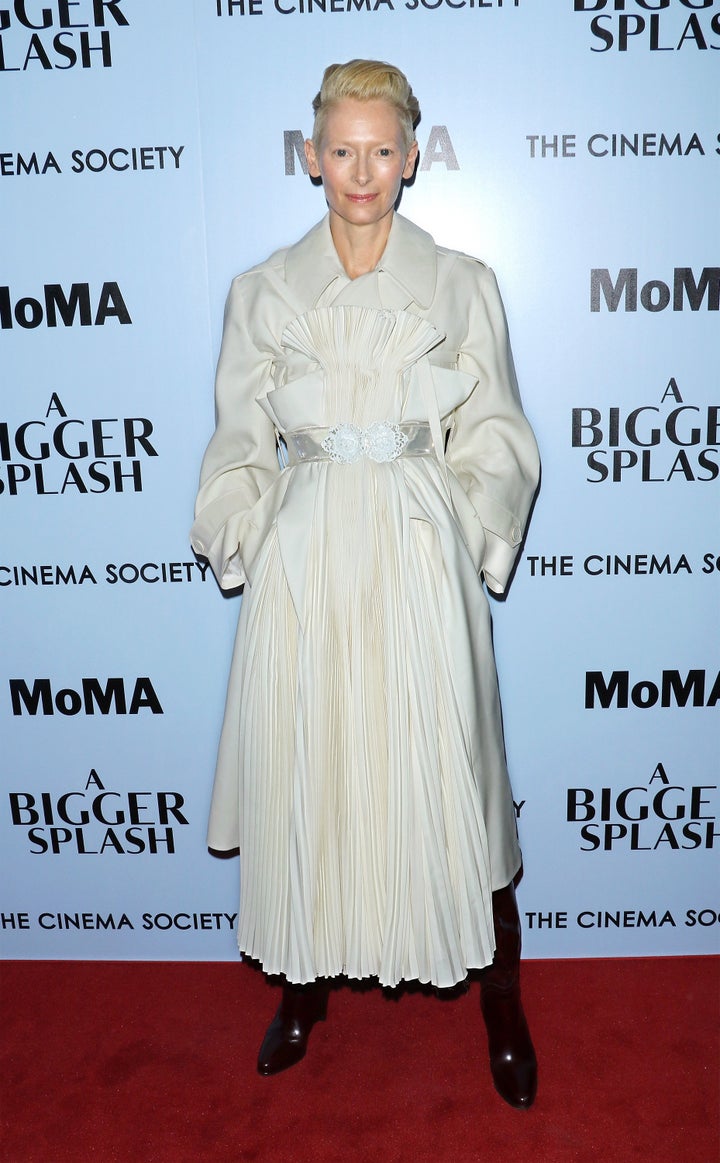 She styled the look just as it was on the runway, with big black boots. She even boasted the same platinum blonde hair color as the model did back in January at Paris Fashion Week.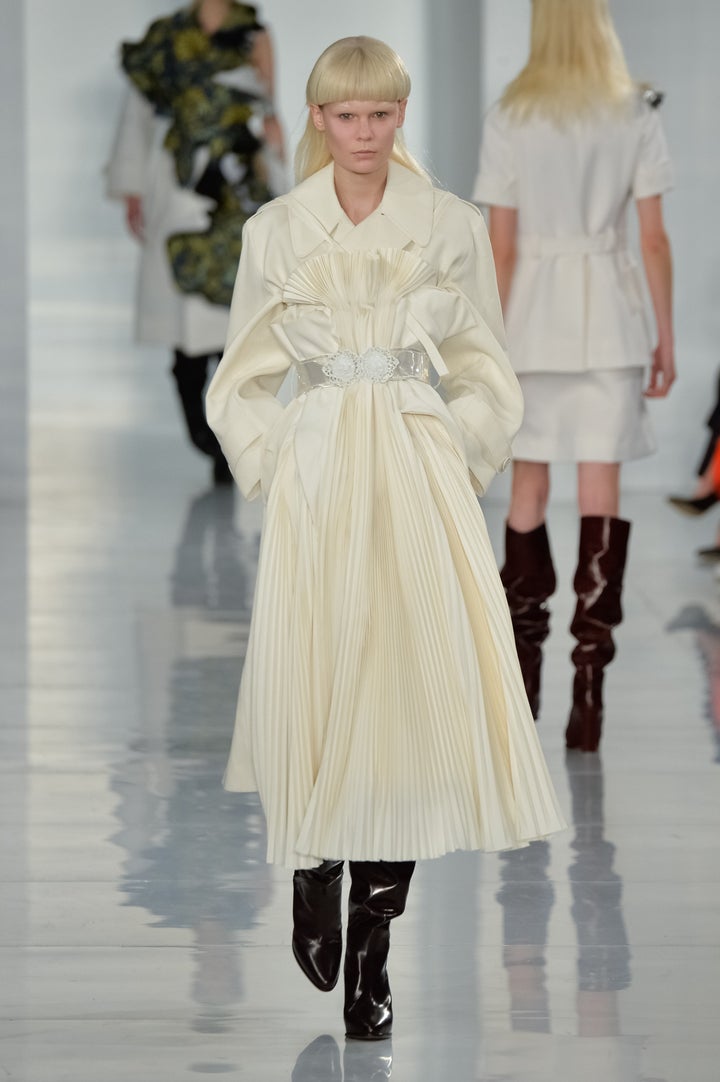 So even when Swinton's playing by the rules, she picks the most rule-breaking look and designer possible to do it with.
Never change, Tilda. Never change.