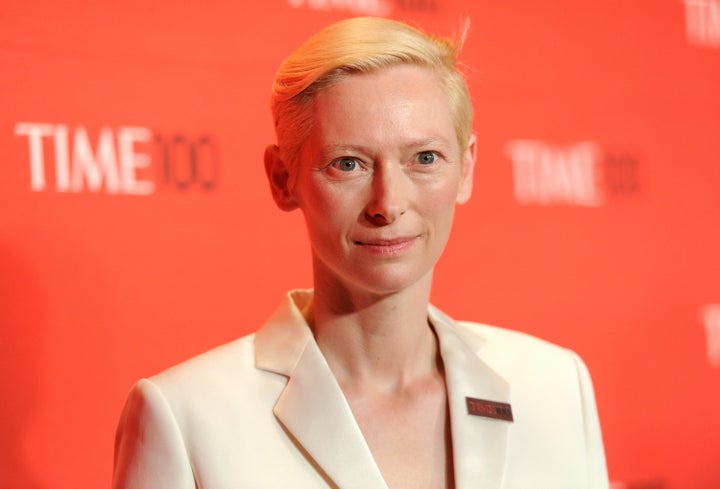 Ah, the wonders of New York's Museum of Modern Art. Van Gogh, Picasso, Tilda Swinton sleeping in a box...
What's that? Yes, the eccentric 52-year-old actress, known for her roles in films such as "Michael Clayton" and "We Need to Talk About Kevin," surprised museum patrons Saturday by appearing in an exhibit called "The Maybe," in which, the New York Daily News reports, she "slept on an unadorned white pallet in a transparent display case."
According to Gothamist, which has photos of the exhibit, the actress will be appearing sporadically all year. "Tilda Swinton will be doing unannounced, random performance art pieces sleeping in a glass box in the museum," a source told the site. "Today is the first performance. Each performance lasts the whole day the museum is open."
"An integral part of The Maybe's incarnation at MoMA in 2013 is that there is no published schedule for its appearance, no artist's statement released, no no museum statement beyond this brief context, no public profile or image issued. Those who find it chance upon it for themselves, live and in real—shared—time: now we see it, now we don't."
Swinton debuted "The Maybe," a collaboration with artist Cornelia Parker, in 1995 in London, and later reprised it in Rome.
Popular in the Community