Putting in a new tile backsplash is the perfect way to rejuvenate your kitchen without making any major changes. The best part is that there are so many varieties and styles to use in creating your backsplash, making it the ideal opportunity to really exercise your creativity. Choose how much of your kitchen to coat with your new design; some Hometalkers use backsplashes as highlights over the sink or stove, while others use them above the entire counter top. Get an idea of the look you're going for and how best to achieve it, by checking out some of the design ideas below.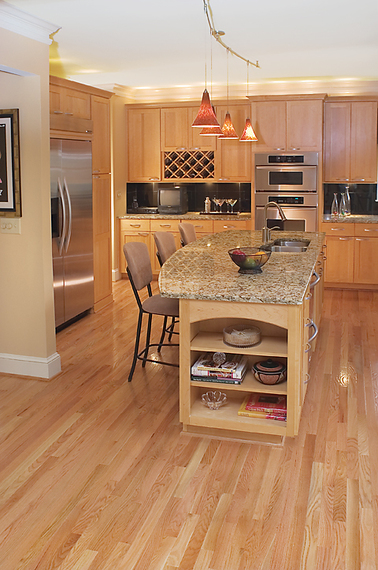 The Contemporary Kitchen via Hometalker AK Complete Home Renovations
For easier installation and a solid design, use larger tiles to create your kitchen backsplash. For this project, you can even used recycled floor tiles. This Hometalker used dark marble tiles for a glossy, reflective backsplash.

2. Small Tile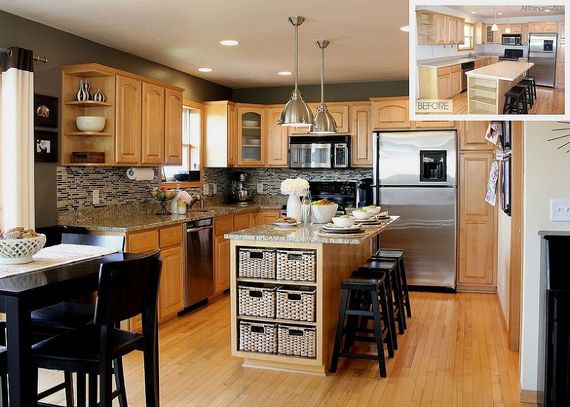 Going Grey via Hometalker All Things G&D
Small tiles allow you to create a personalized mosaic design, but they are equally beautiful when applied in a solid color. Pale colors lend your kitchen a classy look, while bold colors add a striking shine. Create your own design, like this blend of earth-tone tiles, or try an affordable and easy DIY adhesive decal set.

3. Arabesque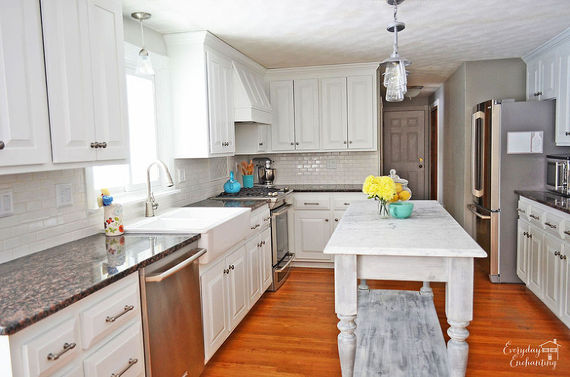 Arabesque Kitchen Backsplash Accent via Hometalker Everyday Enchanting

This individual and elaborate design is an embellishment on the simple tile backsplash. Give your kitchen a pop of personal artistry with arabesque tiling in any shade of color. This Hometalker used arabesque tiling to add some highlight to a white kitchen.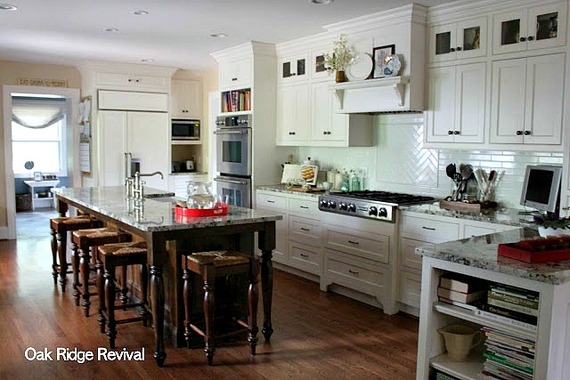 Kitchen Remodel via Hometalker Andrea D
What sets herringbone apart is its simple twist on standard tiling. By just adding a slant to your design, you can achieve an edgier, non-conventional kitchen style that will completely transform your look. For a stronger contrast, try pairing one area of herringbone with a wall of traditional stacked tiling.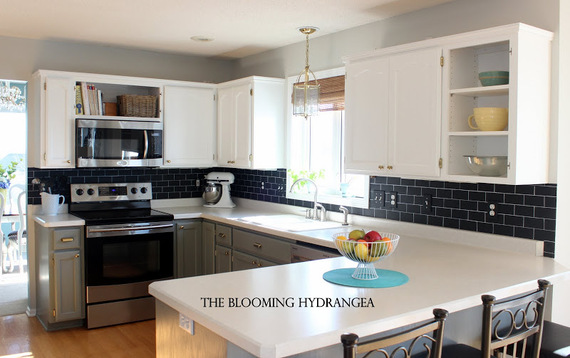 Chalkboard Subway Tile Backsplash via Hometalker Blooming Ange
The versatility of tiles enables you to adjust them to your personal specifications. If all the change you need is a new shade of color, try giving your tile backsplash a paint job. This Hometalker made her backsplash stylish and practical, by covering it in chalkboard paint.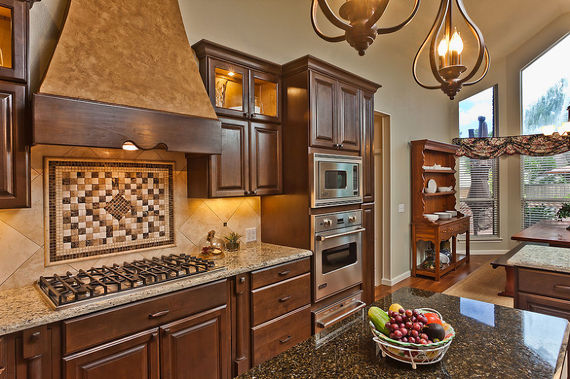 Warm Mosaic via Hometalker Jana
Rather than simply lay tile in a grid or stacked fashion, you can create highlight points throughout your kitchen, like above the sink or stove area, with mosaic tile murals. Try adding an area with a different color, style, or arrangement of tiles for a customized look, like this warm mosaic backsplash.
For more ideas of different materials to use or different styles to select, check out the Backsplash topic on Hometalk.