It's not often that tile takes center stage in a room. Sure, a bold painted wall or a beautiful piece of statement art can really start a conversation, but stunning tile is a definite rare occurrence.
But thanks to the talented designers who submitted their work to our friends at Porch.com, we're beginning to see tile in a whole new light that's completely free from bathroom floors and kitchen backsplashes.
Check out the stunning rooms that get it right below, and get inspired to re-think tile in your own home.
Using tile as bold, colorful accents brings new life to a basic bathroom.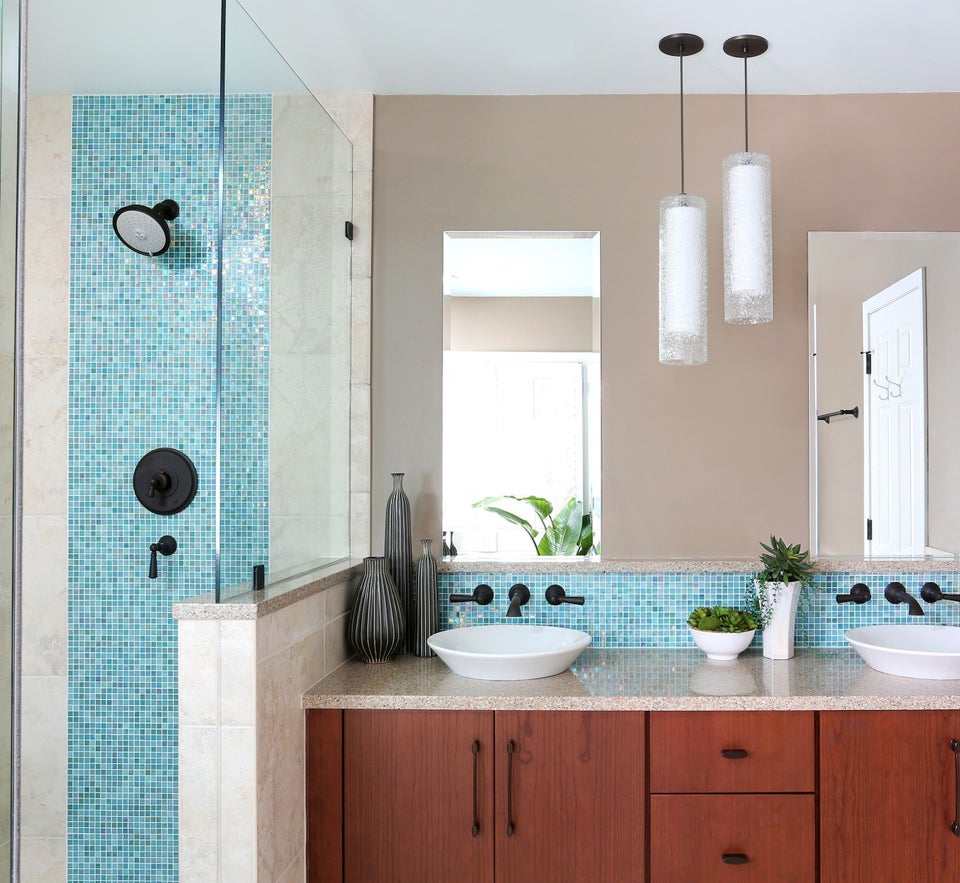 Going beyond the cabinetry and up the wall with brick tiles makes any kitchen feel bigger (and cozier).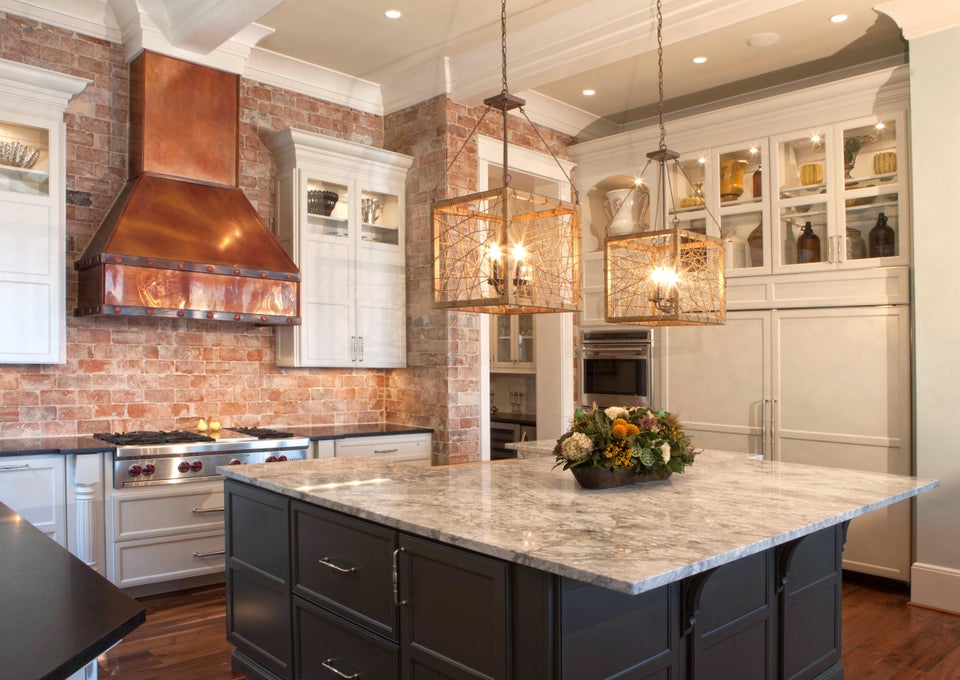 Tiling an entire bathing area immediately transforms a space into a spa-like retreat.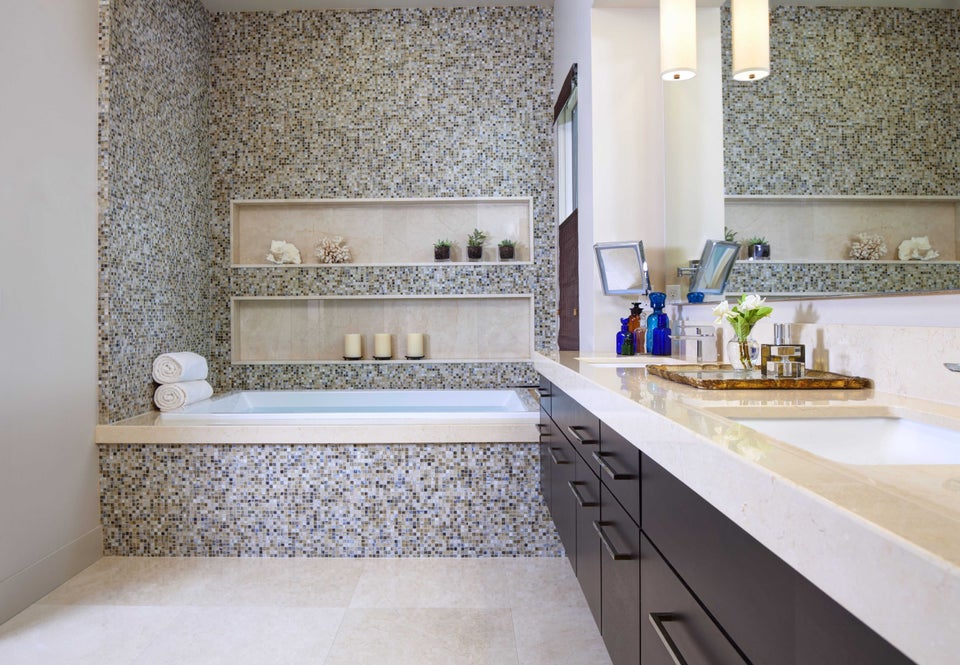 Creating a tiled mosaic gives the space a permanent focal point without having to add any art.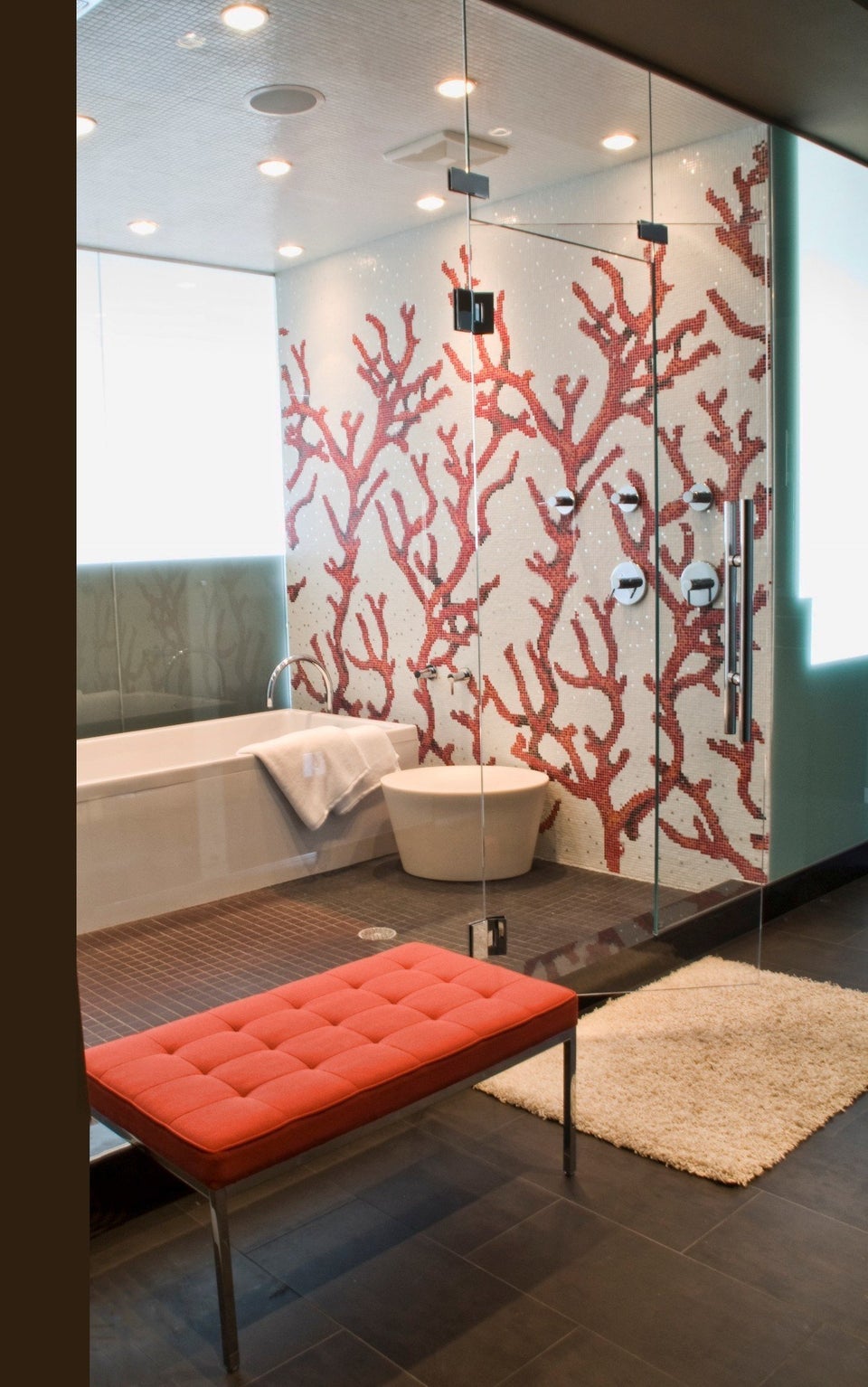 Swapping striped wallpaper for a tiled design isn't just chic -- it's practical in rooms like the bathroom.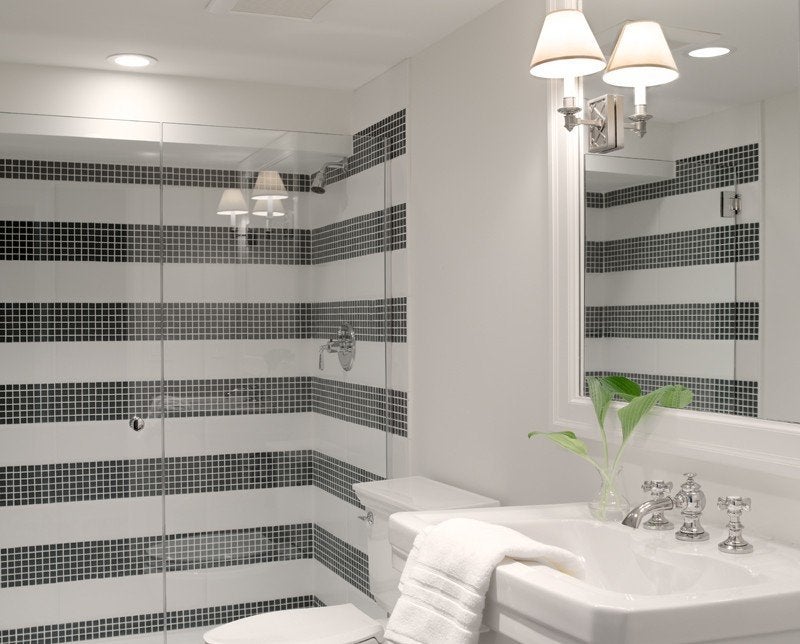 Forget a "pop of color" -- using tile works just as well when creating an accent wall.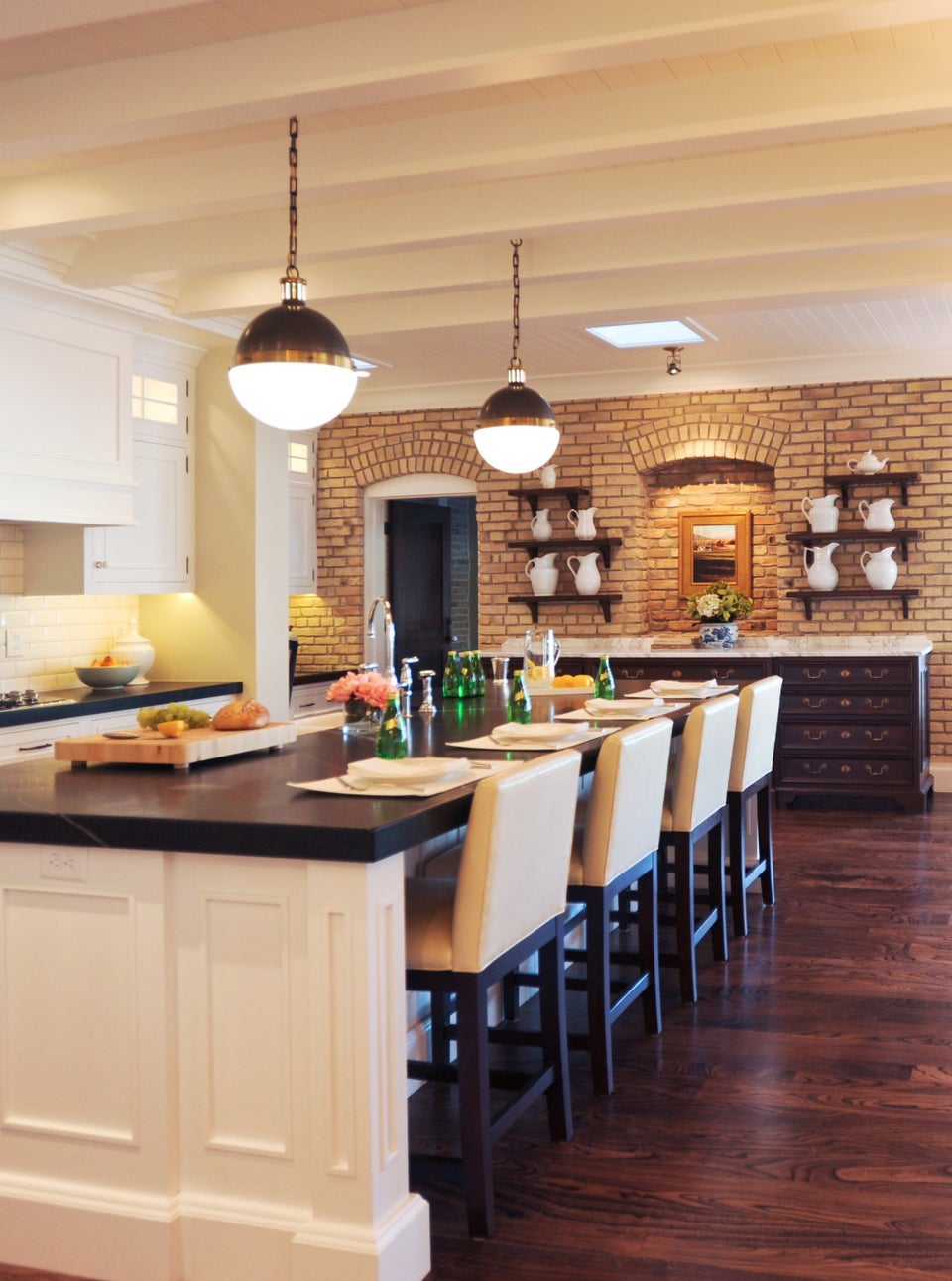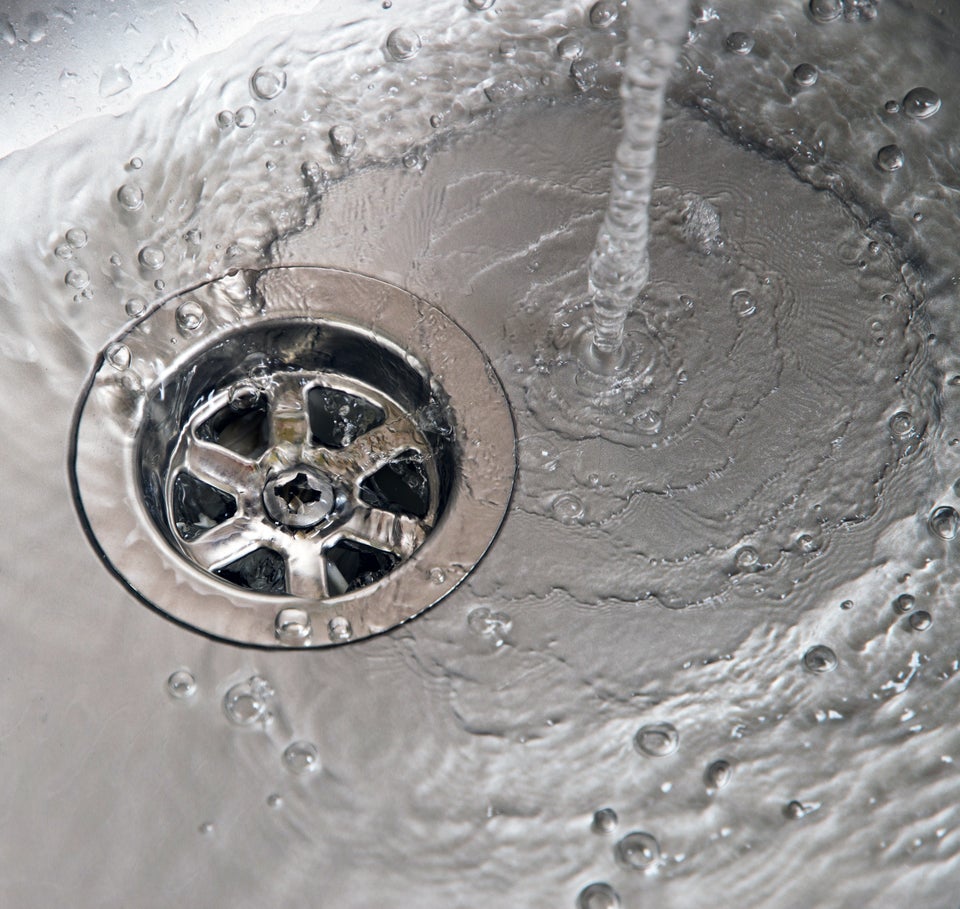 7 Ways To Fix Up Your Bathroom In 2 Days Or Less