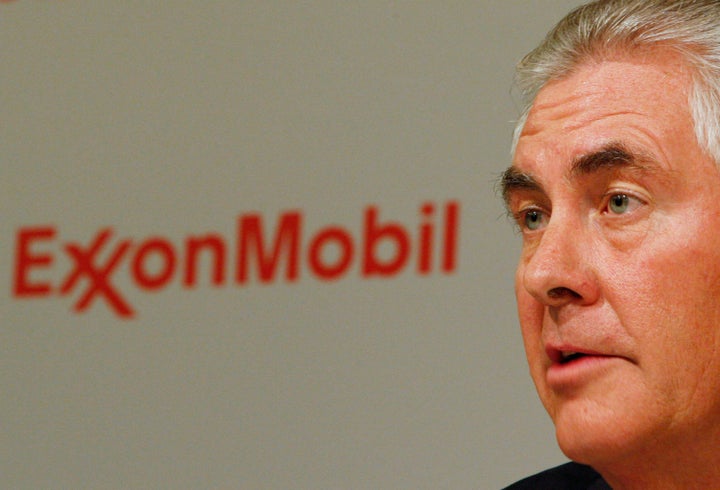 Exxon Mobil Corp. promised nine years ago to stop donating to groups that spread misinformation about climate change. Yet between 2008 and 2015, the oil giant's charitable arm gave over $6.5 million to groups that deny that burning fossil fuels is causing global warming, a new analysis shows.
The analysis, which the advocacy nonprofit NextGen Climate put together and The Huffington Post independently verified, includes donations to industry associations, which tend toward skepticism on environmental concerns, and research organizations that openly oppose the scientific consensus on climate change.
The Exxon Mobil Foundation donations are disclosed in publicly available documents, but they cast fresh doubt on the supposed shift on climate change that outgoing CEO Rex Tillerson oversaw in his decade leading the company. Tillerson, President-elect Donald Trump's nominee for secretary of state, will likely face scrutiny for his stance on global warming in two Senate confirmation hearings scheduled for Wednesday.
The analysis does not include data from 2016, but still represents a conservative estimate. A broader analysis by the Climate Investigations Center, which included Exxon Mobil's contributions to trade groups such as the U.S. Chamber of Commerce, pegged the company's donations to climate science deniers at $9.9 million between 2008 and 2015.
Exxon Mobil donated a total of $800,000 to the National Black Chamber of Commerce between 2008 and 2015. Harry Alford, the association's chief executive, once suggested in a statement on the group's website that global warming is a "superstition" pushed by advocates using "scare tactics."
During that same period, Exxon Mobil channeled at least $485,000 to the American Legislative Exchange Council, a conservative policy group so notorious for its opposition to environmental regulations that energy giants Shell and BP have cut ties with it. Exxon Mobil, for its part, has organized two sessions at ALEC meetings to brief state lawmakers on its support for a tax on carbon, Exxon spokesman Alan Jeffers said.
"ExxonMobil does not fund climate denial," Jeffers told HuffPost in an email, calling the donation list "attack propaganda" and "a McCarthyism-era blacklist." "This is nonsense. Your readers deserve better."
Yet the company also lavished money on groups that took more radical stances against climate science. The Federalist Society for Law and Public Policy Studies, which has called global warming "nothing more than an educated guess," received at least $120,000 in $15,000 annual installments between 2008 and 2015.
The Mountain States Legal Fund, which once described itself as the "litigation arm" of an "anti-environmental" movement, got $70,000 over the same period.
The Washington Legal Foundation, which has repeatedly battled the Environmental Protection Agency over clean air and water rules, received at least $320,000 from Exxon Mobil between 2008 and 2015 in $40,000 donations. The nonprofit once cited in an amicus brief the cringe-worthy claim that water vapor was somehow a "far more powerful" greenhouse gas than carbon dioxide.
To be sure, Exxon Mobil did tweak its public messaging on climate change during Tillerson's reign. Despite donating to anti-climate groups and politicians who deny climate science, the company backed the historic Paris climate agreement and has publicly supported a carbon tax. The firm already sets aside $60 per metric ton of carbon pollution as part of an internal pricing scheme.
Yet the oil giant has never fully owned up to the years it spent undermining public knowledge about climate science with a Big Tobacco-style disinformation campaign. In October, reports from InsideClimate News and the Los Angeles Times revealed that the company understood global warming decades ago and covered up the evidence anyway. The exposés prompted a group of state attorneys general to begin investigating corporations for fraud for allegedly misleading the public on climate change.
"On Rex Tillerson's watch, Exxon is accused of misleading the public about what it knew of the threat from climate change, for which it's now under investigation by multiple State's Attorney Generals," said Corinna Gilfillan, head of the U.S. office for the British anti-corruption nonprofit Global Witness. "At the same time it has systematically struck backroom deals with tyrannical regimes and been at the forefront of Big Oil's efforts to gut laws that would reduce corruption in the oil, gas and mining sector. For all these reasons, he shouldn't become our top diplomat or global representative on climate."
Before You Go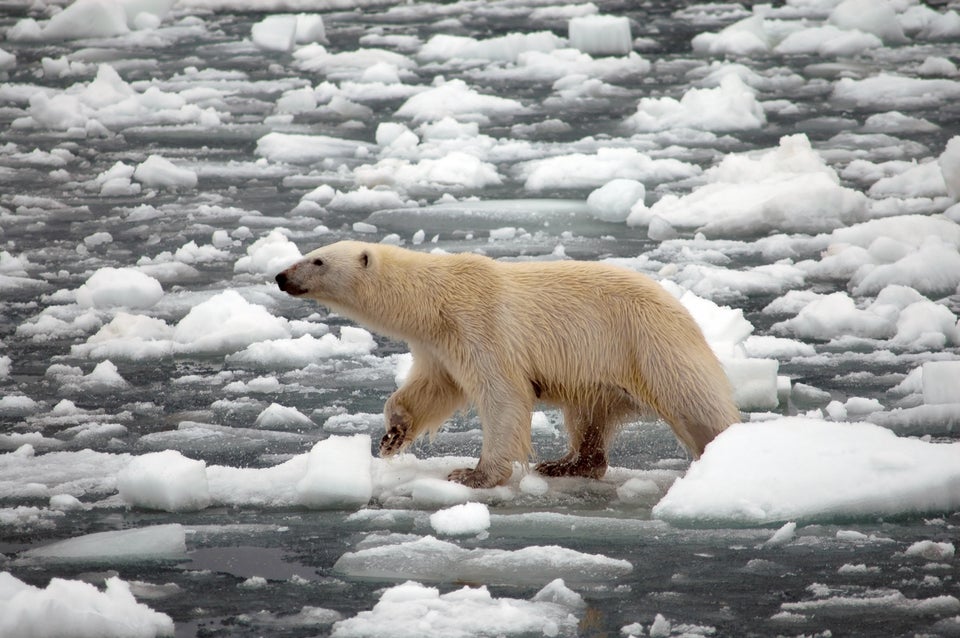 Donald Trump's Environment Guy Doesn't Believe In Climate Change
Popular in the Community