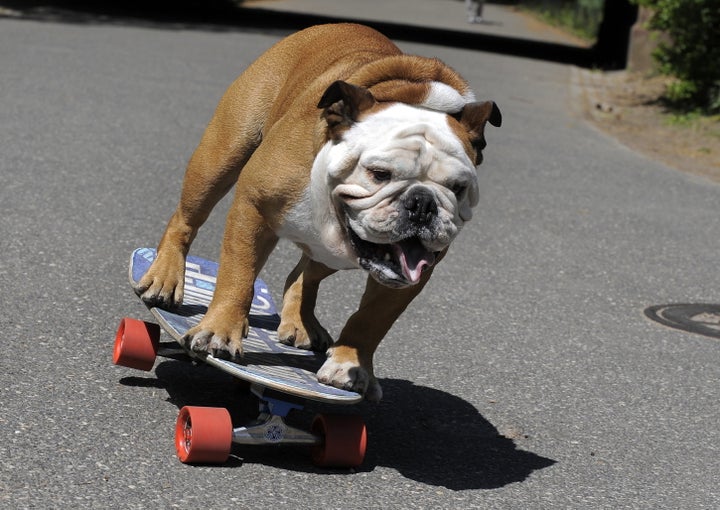 Tillman the English bulldog, beloved by legions of fans worldwide for his handsome face and mad skateboard skills, died this week at the age of 10. His human, Ron Davis, announced the sad news on Facebook.
According to the Los Angeles Times, Tillman, who suffered from an irregular heartbeat, died on Tuesday night after "lapsing into a sudden bout of labored panting." Davis told the news outlet that he immediately rushed Tillman to a veterinary hospital and performed cardiovascular resuscitation on the pooch.
The dog, however, is said to have died en route to the hospital.
"He was my best friend, my brother and my shadow, and when it was show time, it was amazing," Davis, 46, told the Times. "He made millions and millions of people smile throughout the world. He was a little 60-pound butterball of inspiration for a lot of people."
Tillman first shot to Internet fame in 2007 when a YouTube video showing him skateboarding went viral. That video has since been watched more than 21 million times.
Tillman, who appeared in the Hallmark channel's reality television series "Who Let the Dogs Out," was also known for his snowboarding and surfing skills.
Related
Popular in the Community