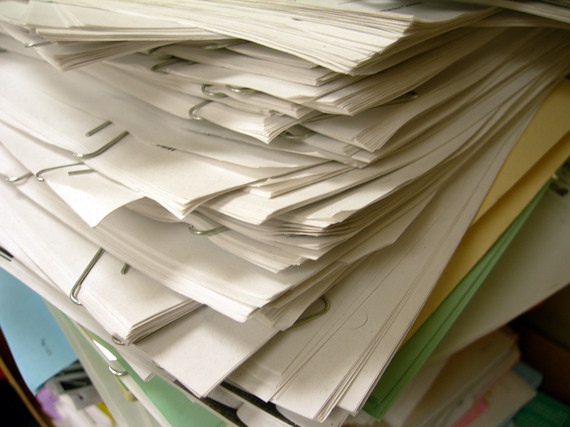 "The IEP allows assignments to be emailed. This wasn't an assignment but a classroom expectation."
This, according to my son, was the actual explanation provided to him as the reason his teacher refused to accept an assignment by email.
This, in spite of his IEP which clearly stipulates that he is allowed to turn in work by email and to use assistive technology in class.
This, despite all of his arguments and his efforts to advocate for the IEP which is supposed to provide a even playing field, she still believed it fair to give him an F if his assignment was not printed out. Somehow in her world, her "classroom expectations" supersede a federally mandated plan dictating my son's individualized education accommodations.
Because my son is gifted and quite articulate, teachers so often assume that he should just 'do it', never mind that he has dyslexia, dysgraphia, a memory processing disorder, and a school file full of reports going back to third grade that document his need for the accommodations listed in his IEP.
After fighting similar battles for the past fifteen years, sometimes I wonder if I have it in me to deal with this kind of nonsense another day.
And then I remember that my son is facing it all day, every day.
And I realize it isn't about how weary I am of the constant battle with his teachers and the school.
And that helps me find the energy to once again tilt at windmills and help him succeed despite it seeming like such an impossibility on days like today.
Calling all HuffPost superfans!
Sign up for membership to become a founding member and help shape HuffPost's next chapter