When he was 15, Tim Anderson saw his early struggles with his sexuality confounded by his diagnosis with Type 1 diabetes. Having grown up in the midst of the HIV/AIDS crisis, Anderson now looks back on his adolescent years as "pretty horrifying."
Nonetheless, the author puts a hilarious twist on those experiences in his new book, Sweet Tooth: A Memoir, for which he produced the preview video featured above. Released in March, the book recalls Anderson's "love affairs with vests and donuts, coming out, and inaugural trips to gay bars," among other subjects, for a "wanting-what-you-can't-have exploration of adolescence."
"I wanted to not only write something zippy and fun that resonated and painted a relatable portrait of what life was like for a closeted gay New Wave boy in the '80s, but also that provided assurance to any young people who happened upon the book that, yes, things suck when you're young and spastic with hormonal urges and desires that you don't know what to do with," Anderson, who lives in Brooklyn, New York with his husband, Jimmy, told The Huffington Post in an email.
Still, he hopes his audience isn't limited to gay readers, "because everyone has been young and reckless and stupid, everyone experiences rejection, everyone commits embarrassing acts while drunk and/or stoned, and, basically, everyone at some point wanted something they couldn't have." As for the ultimate message of Sweet Tooth, he added, "One day you will be in a much better place, you'll find people who will not just accept but embrace you, and you'll able to laugh heartily at your hilarious teenage missteps."
In addition to the preview video above, you can check out a clip of Anderson reading from Sweet Tooth here. Meanwhile, he's penned a series of blogs called "Sweet Tooth Jukebox," commenting on The Smiths, Joy Division, Siouxsie and the Banshees and many of the other New Wave music references made in the book.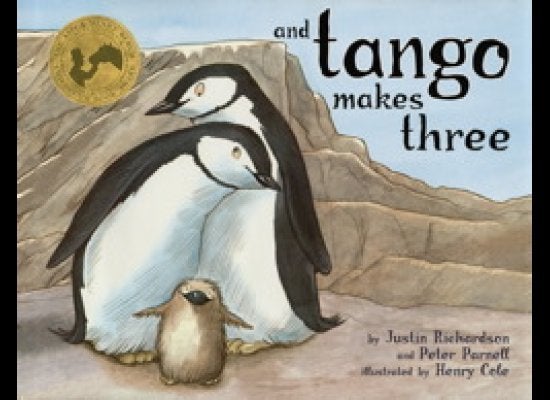 16 Books Challenged For LGBT Content
Popular in the Community