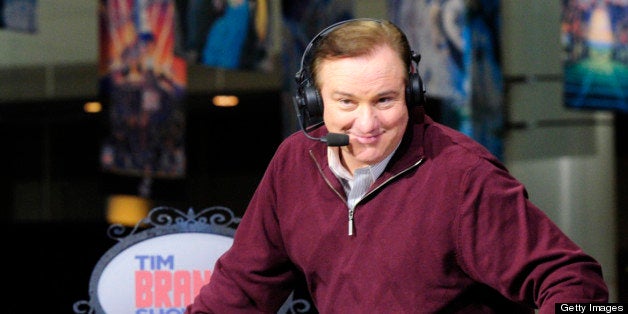 According to Tim Brando's dictionary, Jason Collins is not a hero.
In response to a question about the backlash that his comments generated, Brando offered an explanation as to why his perspective was not popular.
.@callmeg_unit Simple Being a a Christian White male over 50 that's raised a family means nothing in today's culture. The sad truth. Period.

— Tim Brando (@TimBrando) April 29, 2013
a mythological or legendary figure often of divine descent endowed with great strength or ability
an illustrious warrior
a man admired for his achievements and noble qualities
one who shows great courage
While Collins is not a "mythical or legendary figure" or "illustrious warrior," he is certainly being rightfully commended for his courageous decision and appears to be widely admired for his on-court achievements as well the noble qualities displayed in his writing and actions.
Calling all HuffPost superfans!
Sign up for membership to become a founding member and help shape HuffPost's next chapter